Neolith® delivers contemporary look to high-spec Netherlands show home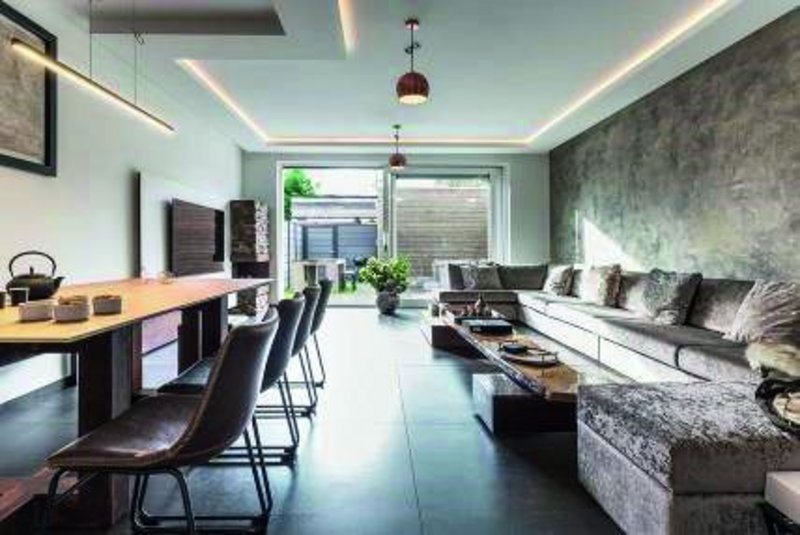 Neolith Show Home in the Netherlands
When Dutch materials experts from Stone and Skills discovered Neolith in a Netherlands-based stone shop three years ago, the brand immediately captured their attention. The wide range of different colours, patterns and finishes on display fired their collective creative imagination, encouraging them to find out more about this Spanish Sintered Stone.
Following a visit to the Neolith factory in Castellón, Spain, they learned more about the performance and aesthetic attributes of the material and were determined to work with it on future projects.
On returning to the Netherlands, the Stone and Skills team kept thinking back to the ways in which Neolith had been presented, through various applications, at the brand's Valencia-based showroom.
'It brought the product to life in a variety of ways,' said Amal Babay of Stone and Skills. 'Like any building material, it's one thing to see the standalone slabs hot off the production line, but quite another to see them in application. Experiencing a kitchen or bathroom specified in Neolith gives essential context, emphasising its visual qualities and design capabilities.'
Babay continues, 'We wanted to bring Neolith to life, giving our clients the same experience as we had in Valencia, by creating an immersive atmosphere which would do justice to this prestigious brand. Inspired by what we had seen, we decided to take the showroom concept a step further and create a fully functioning 'Show Home', allowing a customer to enter a real residence. Here they could truly visualise how their own project might look if they specified Neolith.
Commenting on the significance of the project, Amal Babay of Stone and Skills said, 'The biggest reward for us is the look of wonderment in the eyes of our clients when they step over the threshold into a world of Neolith. One of our clients was so impressed that they chose to replicate the design of the show house, using different colours from the Neolith catalogue.
'The design impact of Sintered Stone is very significant. Neolith's resistant properties also mean that it has a long-term value not matched by most other surfacing materials. The 3mm is particularly impressive as it's not available anywhere else. More and more customers are asking for seamless tiling, for which Neolith is perfectly suited. We only see the category's influence growing for both interior and exterior specification.'
---
For more information Neolith
Or contact info@neolith.com