Sunsquare tackles it head on with flat-roof aluminium skylights featuring quadruple thermal breaks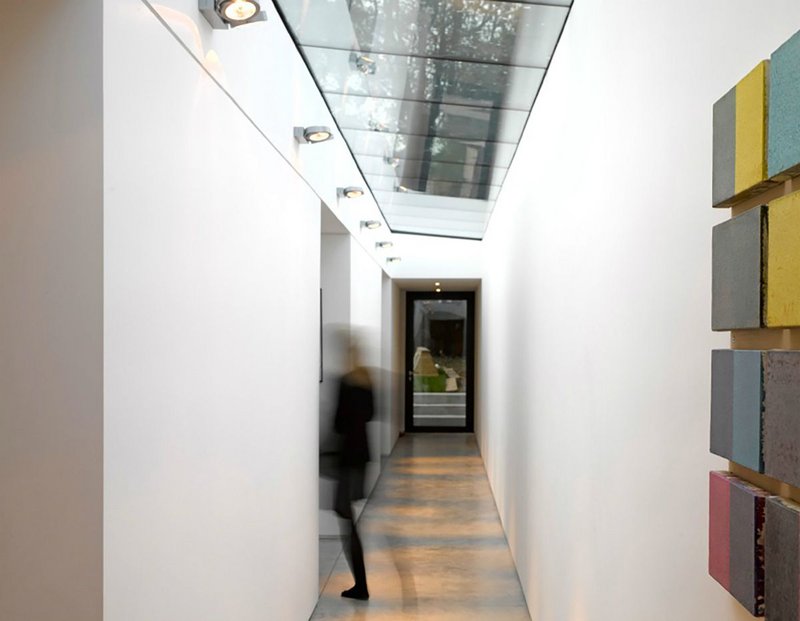 Sunsquare's large multi-pane SkyView rooflights with glass-to-glass joints.
As the future of building design focuses increasingly on energy efficiency, it's never been more important for specifiers to ensure they are delivering safe, sustainable glazing solutions that keep customers warm and comfortable - as well as helping reduce their carbon footprint and save on energy bills.
But not all glazing products are created equal and architects are still being sold (and specifying) products that fall short of expectations. As a result homes, workplaces and public buildings are left with a product that lacks proper thermal efficiency, while customers face unnecessarily high energy bills.
Never has this been truer than in the flat-roof skylights market. Claiming impressive thermal performance, so-called 'thermally managed' rooflights are growing in popularity, but just how efficient are they?
The key to tackling temperature transfer
One of the main concerns surrounding rooflights is how to tackle unwanted heat loss (as well as condensation, which can become a problem in the winter months). This is especially difficult because most flat-roof skylight designs feature aluminium frames.
Although its lightweight, durable properties make it the perfect structural material, aluminium is also an effective conductor. This means that, without the proper design, it's easy for cold and hot temperatures to transfer from outside a rooflight's aluminium frame to the glass inside - resulting in wasted heat and poor insulation.
Without an effective barrier between internal and external temperatures, rooflights with aluminium frames are at serious risk of cold bridging: the process that can cause water droplets to form on the surface of the metal. Over time, the build-up of water can compromise the safety and effectiveness of the frame.
What does 'thermally managed' mean?
The flat-roof skylight market is currently experiencing an influx of products claiming to have 'thermally managed' frames. This might sound impressive, but these products offer very little in terms of thermal insulation because their frames don't feature any breaks to conductivity.
A skylight with sub-par thermal performance means a colder building, more condensation, higher heating bills and a larger carbon footprint. It could also mean a failure to meet Part L of Building Regulations.
The solution is to opt for products with 'thermally broken' frames. These feature in-frame insulating sections or 'breaks' to conductivity - separating the interior and exterior components and keeping heat transfer to an absolute minimum.
How Sunsquare breaks the mould
Sunsquare has developed a unique aluminium frame structure that offers the most thermally efficient profile on the market. With four separate polyamide insulating sections within the aluminium framework, all Sunsquare skylights have a quadruple thermal break. This means they keep internal and external temperatures separate, providing architects with a flat-roof skylight that complies with Part L Building Regulations and delivers a final product that's built to last.
The argon-fitted glass in each Sunsquare rooflight features a soft-coat, low emissivity insulating glaze that prevents heat loss by allowing interior heat to be reflected back into the room.
With more than 15 years' experience in the flat-roof skylight industry, Sunsquare offers unrivalled thermal performance, short lead times and a made-to-measure service as standard.
For more information and technical support, visit: sunsquare.co.uk
Contact:
01284 848798
---