Steadmans has supplied materials for three new buildings for TIS Cumbria, West Cumbria's fabrication, welding and non-destructive testing specialist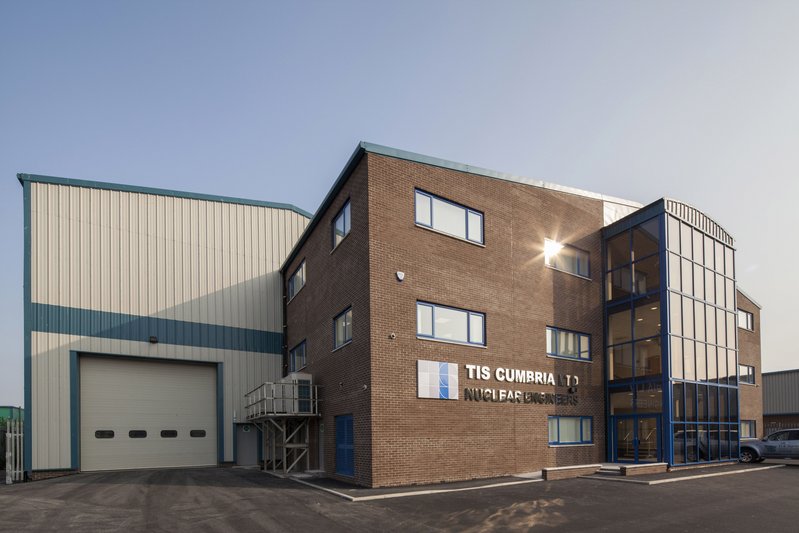 TIS Cumbria services the nuclear, industrial process, and petrochemical, oil and gas sectors across the globe. Three new buildings, totalling 1,400 m2 internal area, have been completed at the organisation's existing site in Workington. The company has plans to double its workforce to 120 and has set up a number of apprenticeships.
Steadmans suppliedmore than 5,600m2 of AS35 100mm composite panels in a combination of goosewing grey and ocean blue and 100m2 of triple skin rooflights. TIS Cumbria also used approximately 2,300 linear metres of flashings, including ridge, barge, and trimline gutters and 112 linear metres of zed purlins, all of which were manufactured at Steadmans' site in Cumbria.
The buildings required 31,000 fixings and 14 fire escape doors which Steadmans supplied, highlighting that the firm offers a true one stop-shop solution.
Two of the new buildings will be used to manufacture TIS Cumbria's products, which range from basic carbon and stainless steel welded fabrications to high integrity pipe work and pressure vessels. The third building will be used as a testing facility for the company's kit.
For further information on Steadmans' full range of products visit www.steadmans.co.uk