Teresa Borsuk, executive director at Pollard Thomas Edwards, gives us three of her specification favourites.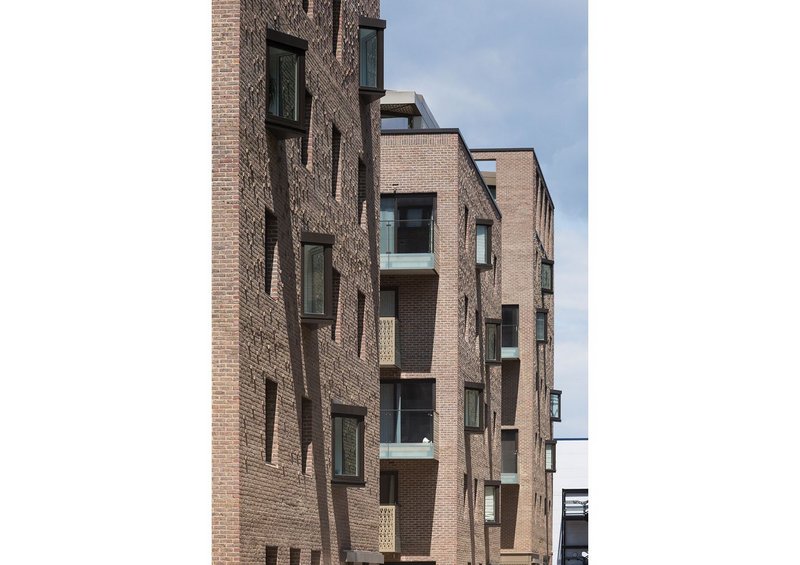 Ceres apartment blocks, Cambridge CB1 regeneration area

Credit: Tim Crocker
Freshfield Lane brick
It took over 50 samples, numerous colour studies and nine on-site panels to agree a palette for four new Ceres apartment blocks in the Cambridge CB1 regeneration area. Conservation and design required a darker brick, Freshfield Lane's Selected Dark Facing, which helped emphasise the blocks against the surrounding buff brick buildings. As the light changes, the textured walls transform from grey, through red to smoky brown. This detailing, combined with the rhythm of window openings and balconies, helped created a play of texture, light and shadow to animate each facade.
www.brickability.co.uk
---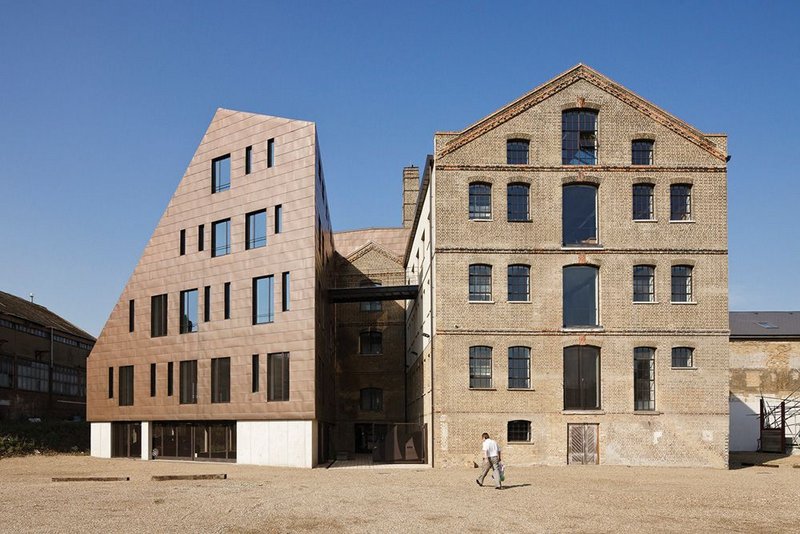 The Granary building, Barking

Credit: Tim Crocker
TECU bronze cladding
Barking's restored Granary building is a fusion of old and new, combining the preserved historic features of the old brick warehouse with a contemporary new extension designed to create a dramatic statement and dynamic contrast. The new building was inspired by the gabled form of the original and its TECU bronze cladding is a striking modern material based on tradition. An alloy of copper and tin, it imbues a warm reddish brown colour, which will develop distinctively through weathering, forming the tarnished patina more slowly than traditional copper.
www.kme.com/en/tecubronze
---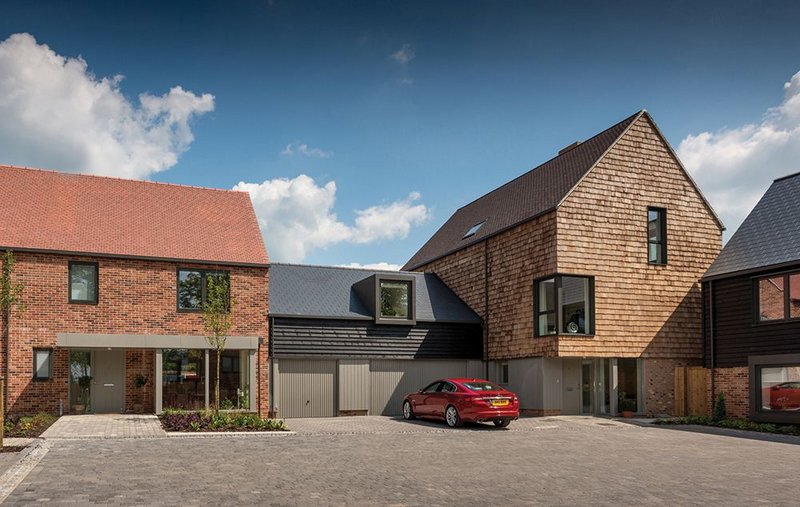 The Avenue, Saffron Walden

Credit: Simon Harvey
GRP dormer window surrounds
The Avenue is a 76-home development in Saffron Walden incorporating extruded vernacular forms with a restricted palette of traditional materials and contemporary details. Elevations maximise light and views, while large, simple openings and bay features take their cues from the agricultural tradition. GRP roof dormers provide a nod to the traditional building form, but are pre-moulded as single volumes off-site, making them quick to install with very neat profiles, clean lines and consistent colour.
www.wessexbps.co.uk
---