There are lots of reasons to get along to Timber Expo where wonderful wood is revealing all its charms
If you want to know what's going down in the world of timber construction, you could do worse than get to this year's Timber Expo, which again brings together industry speakers as part of its Timber Focus seminar programme. Responding to past feedback, this year's sessions have, Focus organiser TRADA claims, been honed down to seven themed sessions to interest everyone in the sector, from architect to client to contractor.
The 'Pushing boundaries' sessions promise both real and virtual voices – with Ramboll engineer Gavin White discussing his research into building tall in timber and AA Emergent Technologies unit master Evan Greenberg extolling the use of metal-free 'friction fit' connections for his 'Fingers Crossed' birch ply sculpture for the London Design Festival (see below). Meanwhile Arup's Tim Worsfold will talk on engineering the world's largest gridshell structure, Foster+Partners' Crossrail station at Canary Wharf – something speaker Ralph Parker of Price and Myers will probably have a view on, having engineered both the Savill Garden and Exeter Forum gridshells.
Gridshells will also figure in the 'Client and contractor perspective' sessions, where Willmott Dixon senior bid co-ordinator Richard Bartlett will recount the contractor experience of working on one of the more sustainable recent office schemes – Hopkins' WWF Living Planet centre in Surrey. And if you've ever dreamed of being a client for your own project, pop along to the 'Sense of space' sessions to hear about experiences in the Custom Build sector from Igloo's Jon Sawyer and White Design's Craig White.
As well as specialist seminars, Toolbox Talks will concentrate on best practice in timber construction, while the industry will be showing its latest innovations in the main hall. Those keen to seal deals could get invited to the Timber Buyers and Specifiers Forum, gathering decision-makers and suppliers together for a more tailored approach to networking and generating business.
RIBA Journal will also make its presence felt when executive editor Eleanor Young chairs the 'Architects and timber: striking designs' sessions, highlighting some of the projects shortlisted for the 2014 Wood Awards. Here she'll be talking to, among other shortlisters, Duggan Morris, on its charming and slightly scale-defying Alfriston School swimming pool – surely a serious contender for an award itself. We'll have to wait until 18 November to see if it is.
---
Timber Expo NEC Birmingham, 7-8 October
www.timber-expo.co.uk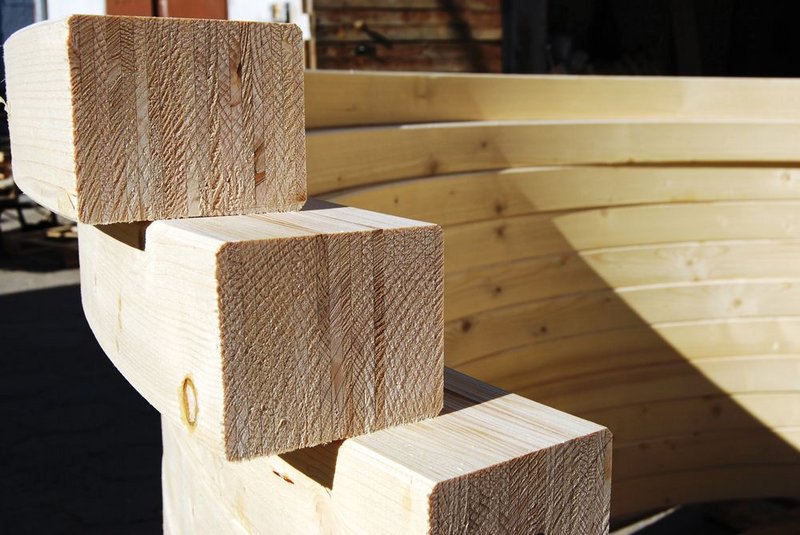 EcoCurves
Bespoke Glulam Timber Curves
Manipulating and bending wood is an age-old practice, from walking stick handles to bentwood chairs. EcoCurves, manufacturer of glulam timber arches, promotes speed and flexibility as its main advantages in the modern manifestation of the technique. Using computers that can turn the most elaborate shapes into products in just 40 minutes, the firm can make roof arches up to 19m wide. It's a far cry from your grandad's walking stick, but retains a satisfying sense of the traditional.
Stand C81
ecocurves.co.uk
---
Fermacell
Gypsum fibreboard
When a press release tells you its product is manufactured to the highest standards of German engineering, you know it means business. Fermacell says its gypsum fibreboard's Category 1 racking strength beats plywood and plasterboard while its inherent robustness enhances structural stability. It also claims to offer improved impact, acoustic, fire, moisture and load hanging properties. You know what's coming don't you? Oh, go on then: Vorsprung durch Technik...
Stand C30
fermacell.co.uk
---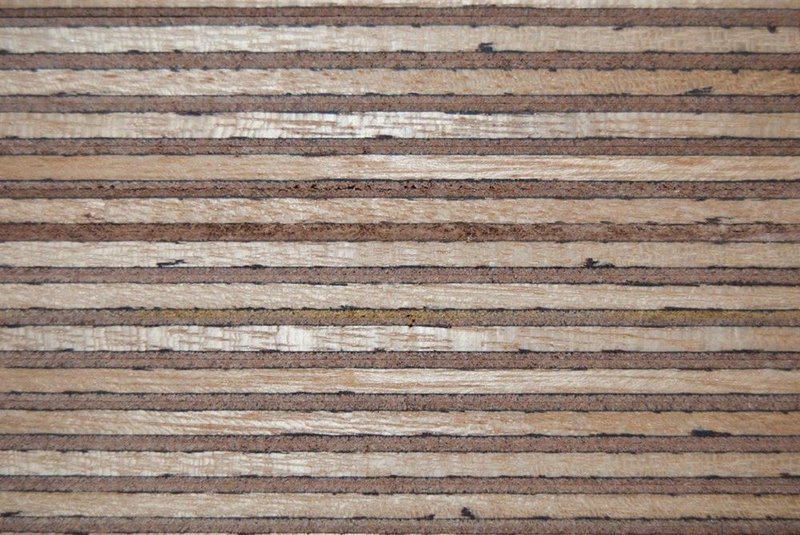 Hanson Plywood
SP101 flooring
If you've had problems with gluing failure, varying dimensions, flatness or poor surface quality then SP101 is the product you need, according to Hanson's website. It might sound a bit like a piece of Blue Peter advice on how to build a den at the bottom of the garden, but SP101 appears to boast rather better credentials, being 'the only plywood to be Diamond certified by Technology For Timber'. So it might look like a straightforward slab of plywood flooring, but it's actually a gem.
Stand F70
SP101.co.uk
---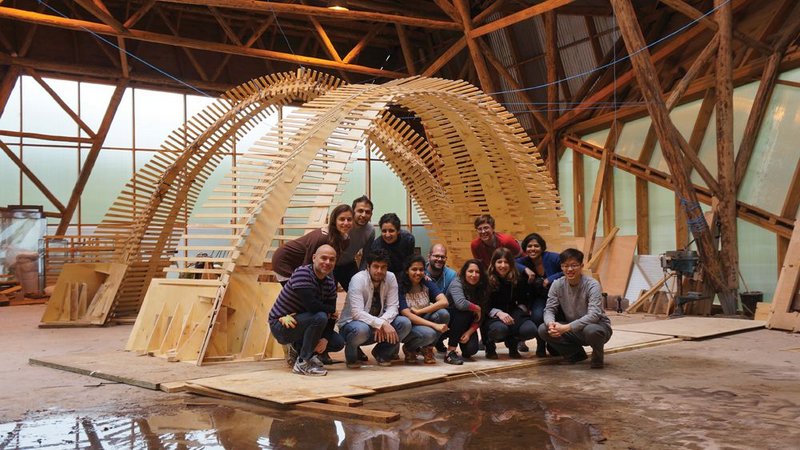 TRADA
Industry association
You'd expect R&D association Trada to be highly visible at Timber Expo and it is, sponsoring the show seminars and using its stand to host its own half hour seminars and interactive quizzes (can you get a non-interactive quiz?). Hopefully a question will reveal details of the dinosaur skeleton (above) recreated in timber by the back office staff on a team building awayday to Rhyl. Seriously though, it's an important organisation for timber – don't miss the Wood Awards it co-sponsors later this year.
Stand F30
trada.co.uk
---