World's first solar road begins trials in the Netherlands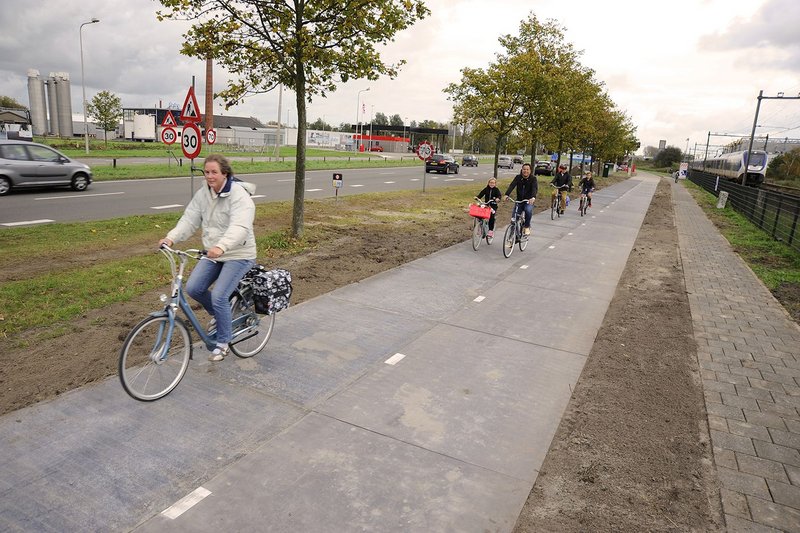 A road that converts sunlight into electricity is being tested in a world first by a consortium of Dutch companies.
Running for three years, the SolarRoad research project covers a 100m-long stretch of provincial carriageway in Krommenie, north of Amsterdam.
Its surface is made up of a series of 2.5m by 3.5m concrete modules fitted with crystalline silicon solar cells laid underneath a 10mm-thick top layer of tempered glass.
This system is radically different from a traditional road surface in that it needs to be translucent for sunlight penetration and to repel as much dirt as much as possible. In addition, the top layer must be skid resistant and strong enough to provide a safe road surface.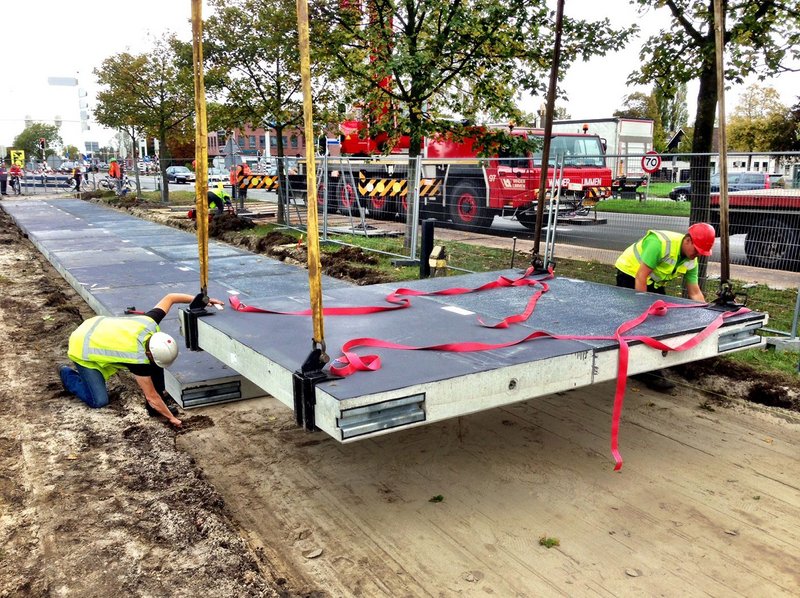 The pilot was launched in November by TNO (the Netherlands Organisation for Applied Scientific Research), with the Province of North-Holland, construction firm Ooms Civiel, and Imtech Traffic & Infra. The consortium hopes that in future it will be possible to use solar power from roads for street lighting, traffic systems, electric cars or even households.
Trials during the first month focused on the road's use as a cycle path. In late December, around 1m2 of the top layer, or 1% of the total surface, was found to be damaged and had to be removed for replacement, although the glass underneath was intact.
SolarRoad said in a statement: 'Damages like this are a set back, but are also part of the research. Based on this experience the top layer can be improved. It also shows how the path behaves in winter conditions.'
---