Trovex products are actively working to improve hygiene standards in the healthcare industry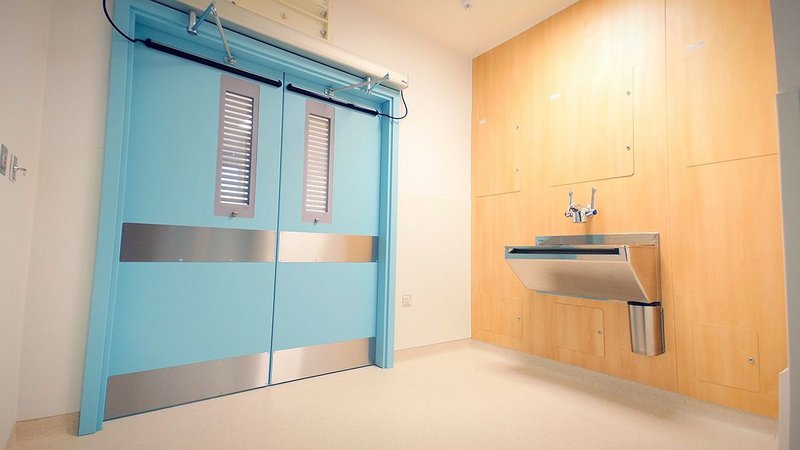 Trovex hygiene solutions at The Royal Brompton Hospital in London.
Healthcare-associated infections (HCAIs) in a healthcare environment can pose serious risks to patients, staff and visitors. HCAIs can incur significant costs and, tragically, in some cases cause loss of life to those affected. Infection prevention and control is a key priority for the NHS. Trovex is the leader in innovative antimicrobial and hygienic finishes to help combat HCAIs. The company's systems are widely used in healthcare and pharmaceutical sectors. Recently, Trovex worked with a team at Royal Brompton Hospital to provide a suite of bacteria-fighting products that would improve hygiene and the general environment for patients, staff and visitors. In line with Department of Health's strict guidelines, Trovex's products are fully HBN 00-10 compliant and meet the rigorous standards required.
Optimum hospital hygiene
Royal Brompton Hospital is the largest specialist heart and lung medical centre in the UK and ranked number one in Europe for its pioneering respiratory research centre.
Established in the 1840s, today there are over 1600 members of staff providing around-the-clock care for 175,000 patients each year. Trovex has been leading the way in the manufacture of hygienic products since 1998 and has developed an unrivalled excellence in healthcare solutions (particularly hospital environments). Innovation is at the forefront of its product range, including high-performance PVC wall cladding, clinical modular wash stations, hygienic doorsets and cubicle systems. Working closely with a team of architects, designers, and Royal Brompton Hospital's team, Trovex developed a schedule of work that included fitting Hygipods, Hygidoors and a range of Trovex Gallery products.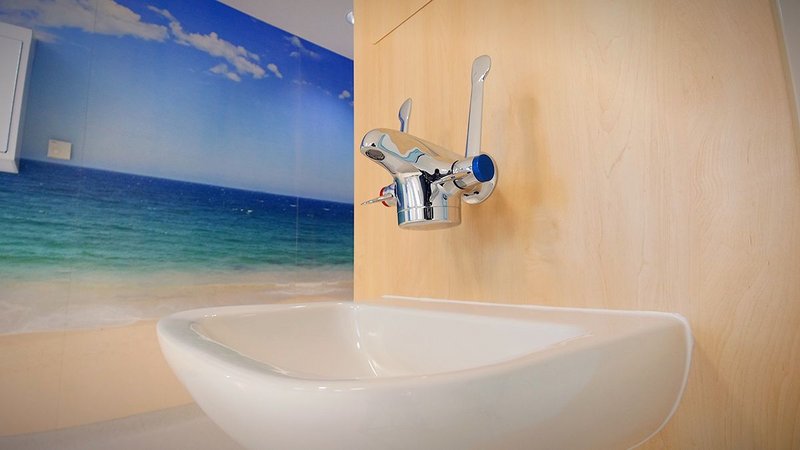 Trovex hygiene solutions at The Royal Brompton Hospital in London.
Working in a live hospital ward environment
Hygipod wash stations were chosen for their simplicity and ease of installation. Being delivered as a single, modular system with pre-plumbing works already complete saves huge amounts of time on-site. It is available in all colours from the Trovex collection and includes wood grain finishes. It offers cleanliness in one straightforward unit and can be installed quickly with minimal disruption when working in a live ward environment.
Samuel Kingston, Trovex's manager of research and development explains, 'We developed the Trovex Hygipod as a complete prefabricated unit with a seamless finish to aid infection control – perfect for hospital environments.'
Hygidoor Tuff doorsets were installed in high traffic areas to ensure maximum impact: it achieves scratch resistance from medical trolleys and patient beds. To minimise disruptions to the in-patients and staff during these works, removal of the existing door frames was not going to be feasible. This called for the development of a bespoke frame section to comply with standard Hygidoor configurations. After a number of trials, the Trovex research and development team produced a solution that overcame the unexpected challenge.​
A place of calm for patients
Trovex understands that although hygiene is the optimum priority, the spaces it creates should improve the patient and staff areas aesthetically too. Compatible with the whole range of Trovex cladding components, Trovex Gallery meets the most complex requirements. Its stunning finish can be laminated with hard-wearing scratch-resistant coatings for protection in areas of extreme wear, and best of all can be printed with stunning photos and artwork to complete the overall design. Understandably there can be a lot of anxious feelings in hospitals, so printed walls of calming scenes like ocean views, forest retreats and nature scenes all help to instil a calming and welcoming environment. Trovex worked with a team of designers to help define imagery and set a neutral but fresh colour palette to complement the area's overall design scheme.
The result
Trovex aims 'to enhance the world's interior surfaces and washroom products through innovation and design' and this project at The Royal Brompton perfectly represents its mission statement. From extensive product development to research of new methods and technologies, Trovex is constantly investing in frontline solutions that can improve and reinvent the healthcare experience. Trevor Hosking, managing director of ForestGate Construction, says, "Trovex carried out the installation of Hygipods, Gallery and Diamond wall protection, and doorsets to our contract within the Adult Intensive Care Unit at the Royal Brompton Hospital, with a contract sum of £107,000. The standard of the products and installation was first class, and helped to make the project a resounding success. The quality of the Trovex products stands out as being well above its competitors, and it is obvious that a large amount of research and development has been carried out. We would have no hesitation in using Trovex again in the future, and look forward to working with their very friendly team." The hospital team were thrilled with the quality of the refurbishment and how smoothly the project ran. The creative and inspirational gallery walls have received positive feedback from staff and patients alike.
For more information and technical support visit www.trovex.com
Contact:
01707 254170
---