70% Faster Response Time with New Schlüter-DITRA-HEAT-TB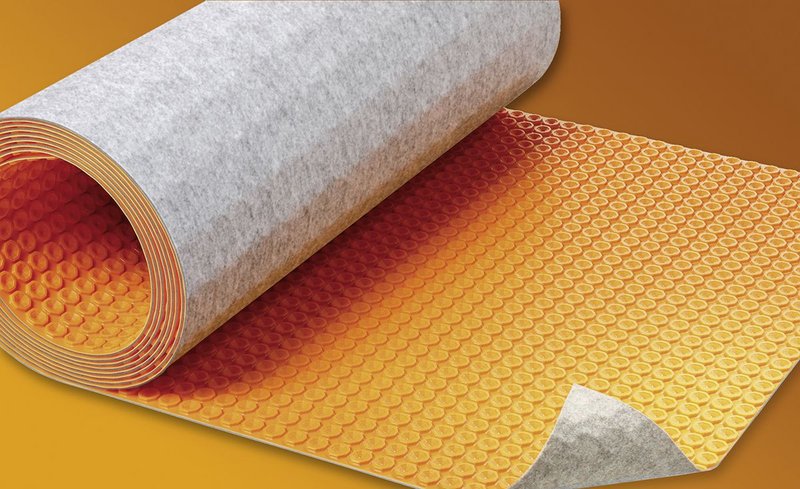 In its most energy efficient, electrical underfloor heating system yet, Schlüter-Systems leads the way under-foot with Schlüter®-DITRA-HEAT-TB, a special new system which has a thermal break (TB) allowing less heat wastage and quicker heating of a room in comparison to any other matting system.

Ideal for refurbishment and renovation projects thanks to its uncoupling and crack-bridging properties, Schlüter-DITRA-HEAT-TB underfloor and underwall heating works with loose heating cables which are fixed down within the uncoupling mat free of tape as a result of its unique studded design, but it also offers faster heating with the same heating output, additional sound insulation.

The all-new electrical underfloor heating system is designed with a unique thermal break to give an input of 136w/m2, pushing up to 110w/m2 to the surface, ultimately costing less while producing up to 60 percent more heat per metre compared to other systems.

Due to the intelligent touchscreen thermostat you can easily control temperatures and heating times, creating warm tiles whenever and wherever you chose.

Time-saving benefits include:

• Easy press to lay cable – no tape or glue
• No self-levelling layer or primer laying – time saved on application
• Waterproof simply by sealing the matting joints and connections
• Loose heating cable – greater flexibility
• Uniform spacing – no measurements
• Integrated and balanced packages – all from one trusted manufacturer
• Can be tiled immediately – no waiting time

Schlüter-DITRA-HEAT-TB makes the installation of under tile heating simpler and easier than ever before, as well as being faster and more efficient to heat your desired space.