A glass balustrade system designed for beautiful and simplistic frameless glass balustrade applications.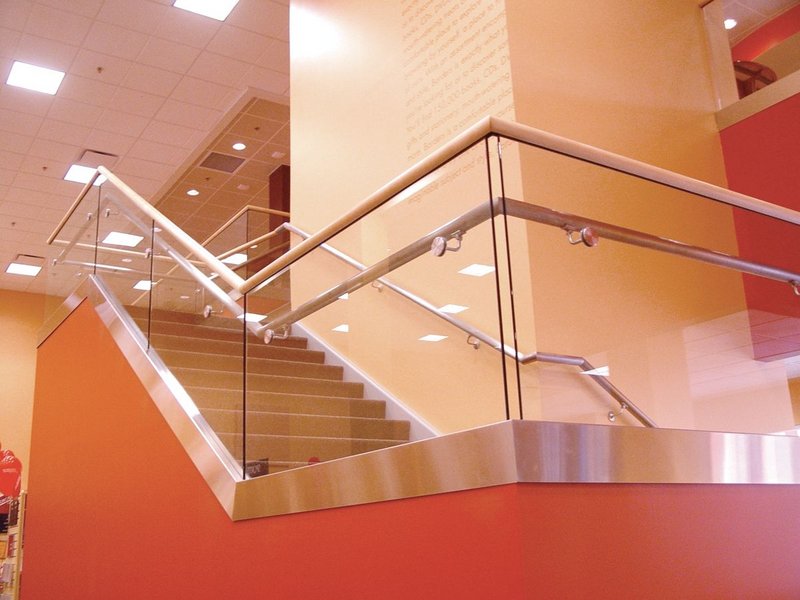 TAPER-LOC® has a unique design that lets you apply precision tension to lock it in place, securing the glass in your aluminium base shoe without the use of messy cement. Your installation time is reduced by up to 50% while still exceeding code standards. Unique because they use a horizontal taper lock design, TAPER-LOC® Tapers are simply installed with CRL's exclusive TLK9 Installation / Removal Tool. This tool mechanically slides the Tapers horizontally in the base shoe and compresses them together. When compressed they expand in thickness and lock in place. When the correct tension is applied, the torque wrench will 'click' and break for a few degrees of rotation. The same Tool will also loosen the Tapers for glass alignment or replacement, so if the glass panel is scratched or broken it can be replaced with ease, with no mess, no large expense, delay or disruption to the rest of the balustrade.
The CRL TAPER-LOC® System supports all mounting methods, and is designed to meet and exceed code standards. TAPER-LOC® is designed to be used on internal and external applications, and partners perfectly with CRL's Heavy Aluminium Base Shoe and Premium Top Cap Rails. We supply the entire range of balustrade accessories and tools, and can also assist with your design plans. It's all part of CRL's commitment to the glass balustrade industry.
Stand number: S2020
---