Introducing Kährs creative Bloc Collection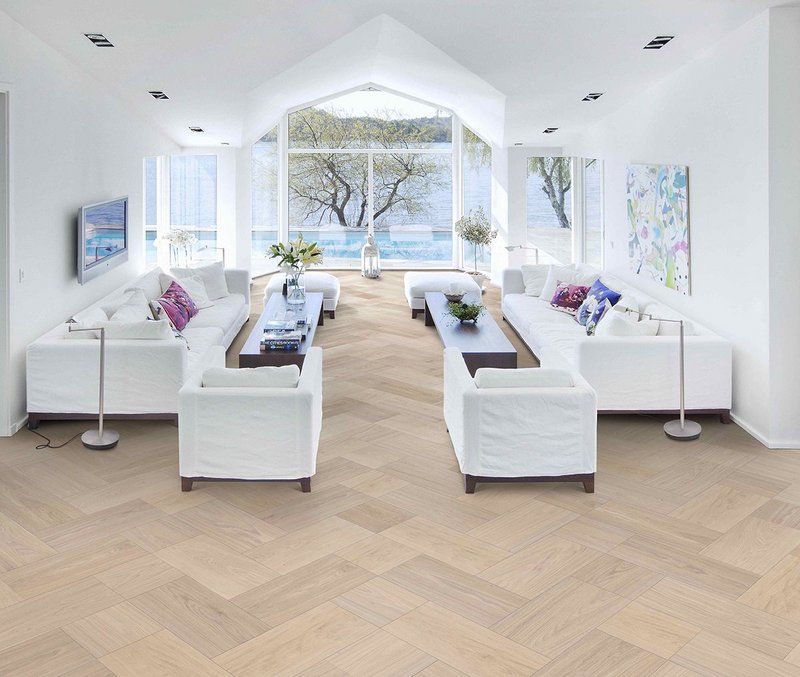 Bloc is an on-trend patterned wood floor created using individual oak staves, in three different sizes and shades. Sections are easily joined using an oak tongue to create unlimited geometric designs – from traditional herringbone to modern brick - in single or multi-colours. Staves can also be used to create eye-catching borders around patterned or traditional plank floors.
All Kährs Bloc staves have an even timber grain, a lightly brushed surface and a beveled edge along all four sides. Natural Bloc has a clear, satin lacquer prefinish, whilst White and Grey Bloc each have a stained lacquer finish, which creates an elegant washed hue. All Kährs finishes are solvent-free, exceptionally durable and promote easy care.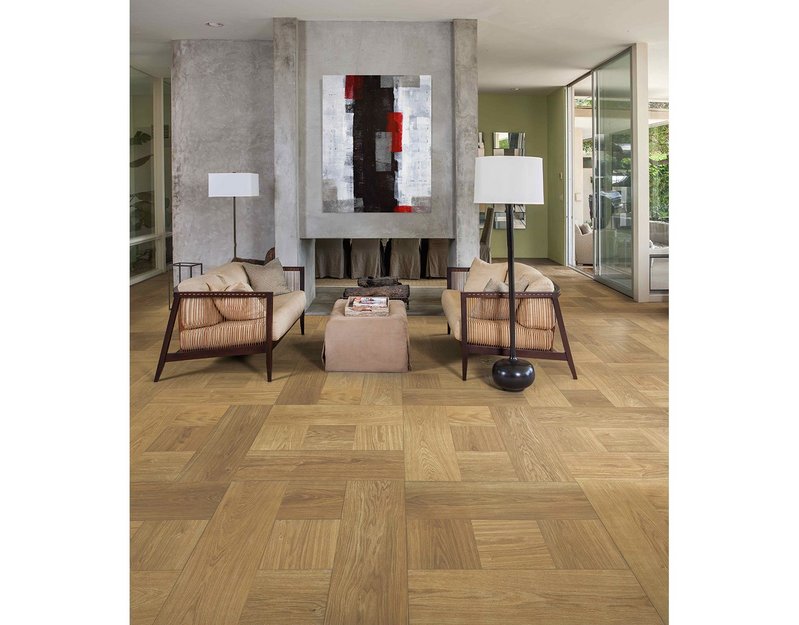 Individual staves are 18mm thick and measure 300x300mm, 300x600mm or 300x 900mm; the engineered construction comprises a sustainable oak surface layer and back, and a plywood core. This method provides a surface that is climatically stable, making Kährs Bloc Collection ideal for installation over underfloor heating systems.
For more information and stockist details, please contact Kährs (UK) Ltd on tel. 023 9245 3045, email sales@kahrs.com or visit kahrs.com
---