Manufacturer Urban Front has achieved LPS1175-Grade 2 security testing for its e80s doorset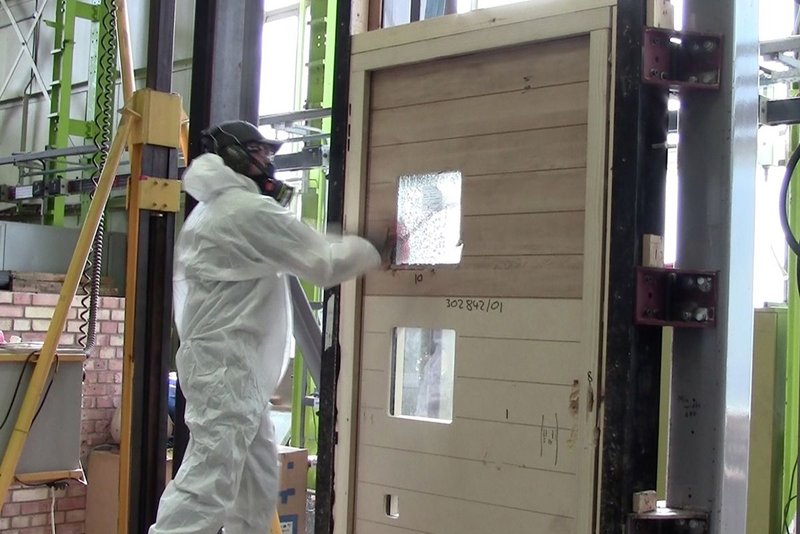 Urban Front says it is very pleased to have achieved LPS1175-Grade 2 security testing for its e80s doorset in sizes up to 1200 x 2400mm (size includes frames).
The Loss Prevention Certification Body (LPCB) Windows and Doors High Security scheme is carried out to Loss Prevention Standard LPS1175 and involves assessing their resistance to intruders. This standard consists of a range of manual intervention tests and can be applied to doors manufactured from most commonly available materials.
The e80s withstood rigorous testing in the areas of glass, frame and lock security, including vision panels and leaf hardware.
As part of the certification, Urban Front also completed and achieved ISO 9001.
LPS1175 is a requirement of the current Part Q building regulations.
The difference between LPS 1175 / PAS 24
(as quoted by BRE Global)
LPS1175 differs in a number of ways from PAS 24 (used in LPCB's Residential security scheme ), notably in its approach to intruders who are willing to risk making noise in their attempts to enter a property.
LPS1175 evaluates a product's resistance to forced entry by a wider range of intruders, including those unconcerned about making noise. Under LPS1175, breaking glass is – as in the real world – recognised as a mode of entry for prospective thieves and is part of the assessment process.