Call to insulate US homes better as Climate Central study shows how growing reliance on domestic aircon will exacerbate global warming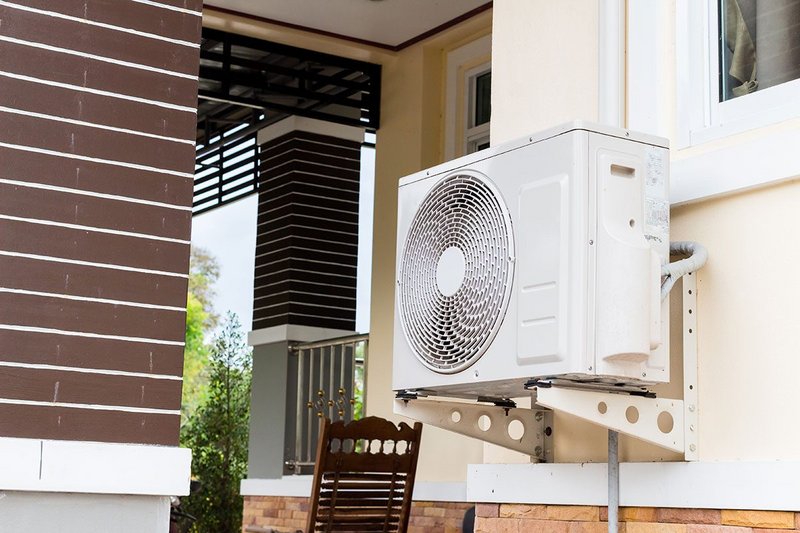 The Energy Information Administration has estimated that air conditioning accounts for 12% of homeowners' energy bills on average in the US.

Credit: Itsarasak Thithuekthak/iStock
Global heating will drive a 59% increase in air conditioning consumption in US homes by 2050, outpacing a projected 17% rise in commercial spaces, a study by independent research organisation Climate Central has revealed.
Analysis of data collected from 242 cities found that unpredictable weather patterns, resulting from greenhouse gas emissions, are pushing up temperatures in most regions, resulting in greater demand for aircon to regulate indoor comfort.
According to the research, 96% of US cities have experienced an increase in the number of cooling-degree days (CDD) since 1970. A CDD is a measure of the difference between the average daily temperature and 18.5°C, the widely accepted temperature for human comfort. Any temperature below or above 18.5°C can lead to discomfort, triggering demand for aircon.
Traditionally hot cities in the South and Southwest, including Texas, Nevada and Arizona, saw the greatest increases in CDDs, but numbers were up across the board, including in northern latitudes such as Minneapolis and Portland.
Lightweight timber construction methods, favoured in many parts of Northern America, reinforce this unhealthy reliance on aircon, said Brian Ford, emeritus professor of architecture at the University of Nottingham and author of the book The Architecture of Natural Cooling: 'The vast majority of US housing is balloon timber frame, which is relatively poor at stabilising indoor temperatures compared to stone or brick used on homes across Europe. Timber framed dwellings often respond quickly to ambient conditions, resulting in big swings in temperature. There is often a lack of insulation in the building fabric and cheap fossil fuels have made it economic to heat or cool these buildings using aircon.'
Aircon powered by fossil fuel-generated electricity contributes to the release of CO2 into the atmosphere. It pumps heat outside, potentially adding to the heat island effect in urban areas. Additionally, if old air conditioners are not disposed of properly, they can leak hydrofluorocarbons and chemicals into the environment.
According to Ford, low impact mitigation measures for timber homes should focus on upgrades to the building fabric to boost insulation and protect against solar radiation and heat loss in winter. Designers can then look to passive cooling techniques, such as evaporative cooling, or ground source heat pumps that exploit low grade heat underground to heat and cool buildings and reduce the energy load.
'It's imperative to reduce solar gain. Many architects don't understand where the sun is in relation to their building, but they've got to protect openings,' says Ford. 'There is also an opportunity to increase natural nighttime ventilation. Often in the hottest places, such as New Mexico or Arizona, nighttime temperatures are very low, so we can exploit this to cool down the structure inside ready for the next day,' he concludes.