Velfac composite glazing is low maintenance and high performance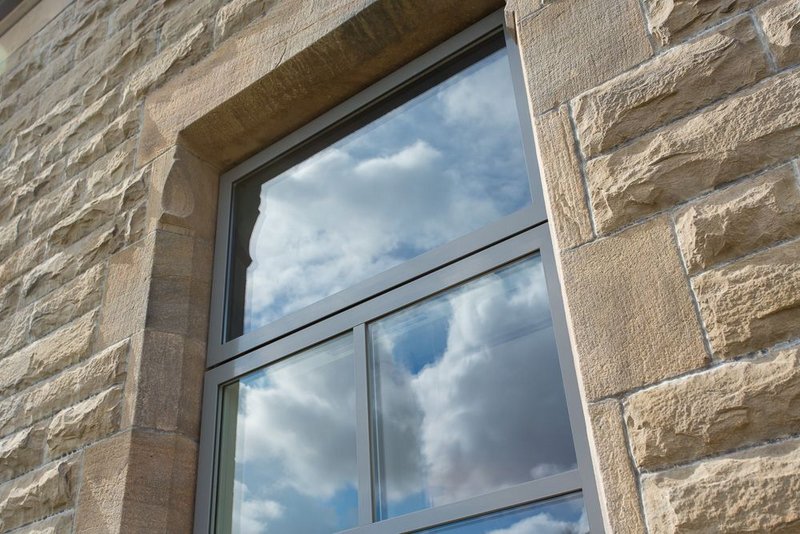 No more repainting or repairing, just light cleaning and occasional oiling – VELFAC composite aluminium / wood windows, external doors and casement doors are durable and low maintenance inside and out, giving trouble-free performance for the lifetime of every unit.
External aluminium – hard-wearing and sustainable
Durable external aluminium frames are polyester-powder coated to deliver an exceptionally hard-wearing finish, designed to withstand even the harshest climatic conditions. No repainting required – all the frame needs is an occasional clean with soapy water, cutting maintenance time and budgets.
Inner pine – naturally attractive, naturally durable
The inner timber frame, available in a range of coloured paints and stains, and natural varnishes or lacquers, is both hard-wearing and long-lasting, while also adding warmth, character and light to interior spaces.
High performance, versatile frame design
At 54mm, the VELFAC frame profile is one of the slimmest on the market, and offers impressive performance across all units without compromising the system's distinctive uniform sightlines. Different colours and finishes for aluminium and pine frames are also available at no extra cost.
For more information, technical and design advice, and free estimates, visit www.VELFAC.co.uk
Contact
01223 897100
---