As people live more densely together in cities, Velfac's aluminium and timber glazing systems are designed to maximise acoustic comfort with Weighted Sound Reduction Indexes up to Rw43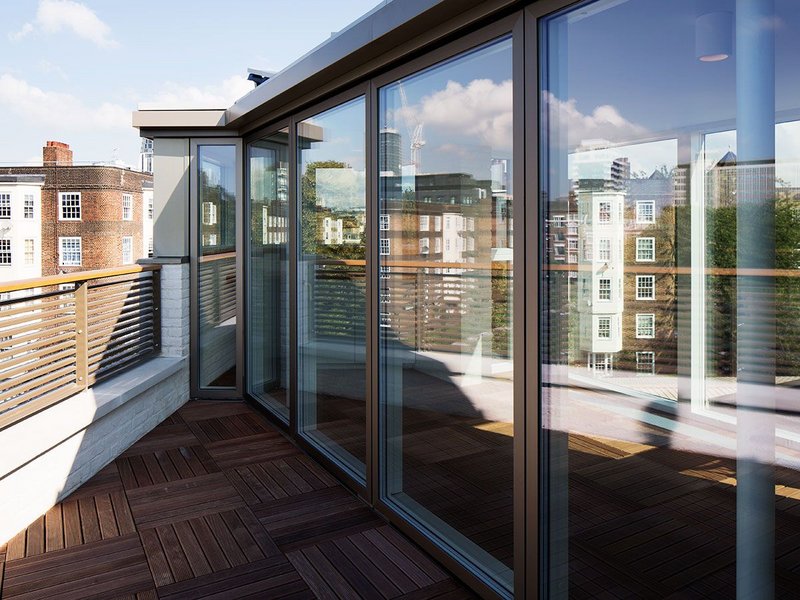 111 Tyers Street project by Evans & Opher Architects in London uses Velfac glazing.
The proportion of people living in cities has been on an upwards trend for generations. With many of those people now preferring to live in city centres, though, architects are leading the challenge to create inner-city homes which are also able to offer residents peace and quiet - getaways from all the action.
In this task, window specification has become crucial and Velfac's aluminium and timber glazing systems, which can be seen at Howel-Evans & Opher Architects' recent 111 Tyers Street project in Vauxhall, London, are designed to provide the solution. With standard double glazed units achieving Rw32, Velfac delivers excellent acoustic control. However, with the glass thickness and glazing rebate adjustments that Velfac also offers this can be increased to Rw43. As every Velfac unit has identical sight lines, this means precision acoustic control without compromising the distinctive uniform finish of the contemporary Velfac frame.
Velfac composite glazing is a major feature at 111 Tyers St – an unusual new build home built on a tiny triangular plot in a densely populated area of London.
'We specified Velfac principally for its thermal performance,' explains architect David Howel-Evans, 'which also means excellent acoustic insulation, important given that two of the three external facades are street facing.'
Velfac's team can help architects with similar project requirements specify cost-effective, façade-specific acoustic solutions for other projects too.
For more information and technical support visit: velfac.co.uk
Contact:
01223 897100
The Old Livery, Hildersham, Cambridge, CB21 6DR
---