This conservation roof window has an authentic central glazing bar and hand-winder for natural ventilation. Specifiers are using it to improve indoor air quality and light levels on their heritage projects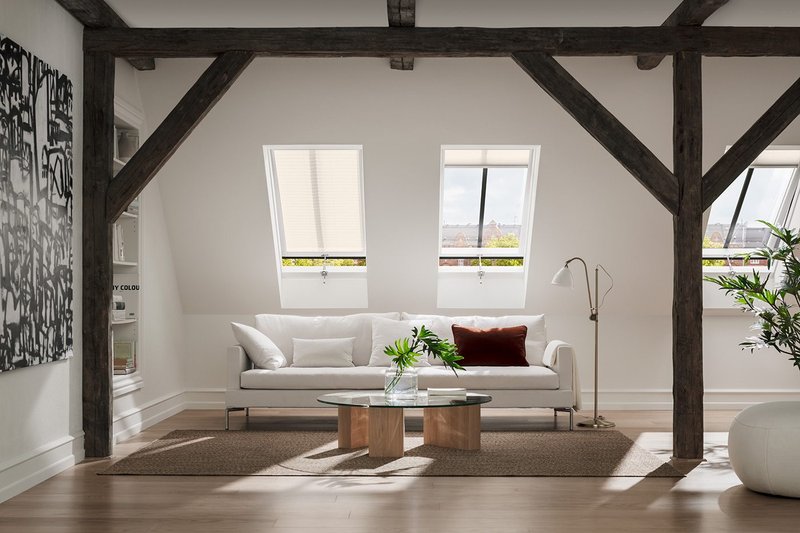 The Velux Heritage conservation rooflight complies with the requirements for historic or listed properties and meets all modern housing standards.
The new Velux Heritage conservation roof window brings daylight and fresh air to historic buildings, while preserving their heritage.
Co-created with conservation officers and architects, it meets the design requirements for historic and conservation buildings, while offering modern living standards.
Its sleek design, high thermal performance and seamless integration with the roof make it an ideal choice.
The window features a slim, black exterior profile that blends seamlessly into the roofing materials.
The roof window resembles an old cast iron window and it utilises a hand-winder for natural ventilation, creating a fresh indoor climate and a light-filled space.
Key features of the Velux Heritage conservation roof window
Uw-value of 1.3 W/m²K.
Rain noise reduction and UV filter.
Safety lamination, toughened outer glass and easy-to-clean coating.
Glass-to-edge technology maximises entry of daylight.
Compatibility with roof pitches between 20° and 65°.
Flush installation and suitable for slates and plain tiles.
Manual top-hung operation.
Nine available sizes.
Built to last thanks to extensive testing to ensure durability in any weather conditions.