Forza's new Imola partitions integrate seamlessly with veneer panels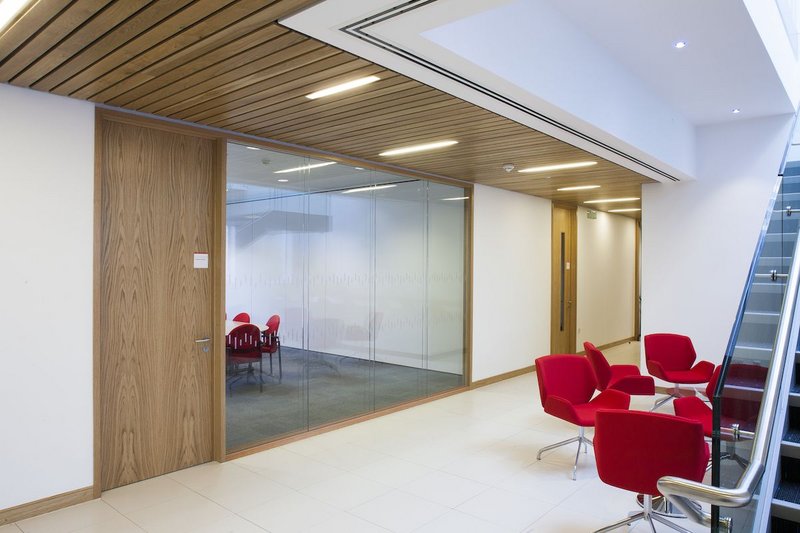 Imola DG White Oak
Forza's extensive experience in the design, manufacture and supply of demountable/relocatable partitions has enabled the company to develop the versatile Imola timber partition system. The system includes modules of single central, single offset, double glazed, solid dryline and glazed, all of which integrate with the various Imola door sets.
Completed project solutions have included deflection head, cellular office 90°, 135°, glazed or solid cross wall T junctions and zero profile carpet base. The timber/MDF partition profiles integrate seamlessly with the Forza veneer panel system and flush leaf timber door sets, with particular attention given to the contrast of solid timber to veneer panel.
As part of the project delivery, the Forza team works with the specialist contractor and drywall and glazing sub-contractors to ensure they have a full understanding of the timber component dimensions, capabilities and aesthetic finish.
From client initial concept to design sign-off, Forza is able to provide the specialist contractor with CAD drawings, photo realistics and sample elements for final approval.
As well as acoustic performance Forza timber partition solutions have structural evidence for strength and robustness as detailed in BS5234-2 and BS6180 and are able to provide FD30 and FD60 fire integrity and insulation when specified.
For more information and technical support visit www.forza-doors.com
Contact
info@forza-doors.com
01403 711126