Blockchain networks and equity tokens replace expensive mortgages and rent in housing initiative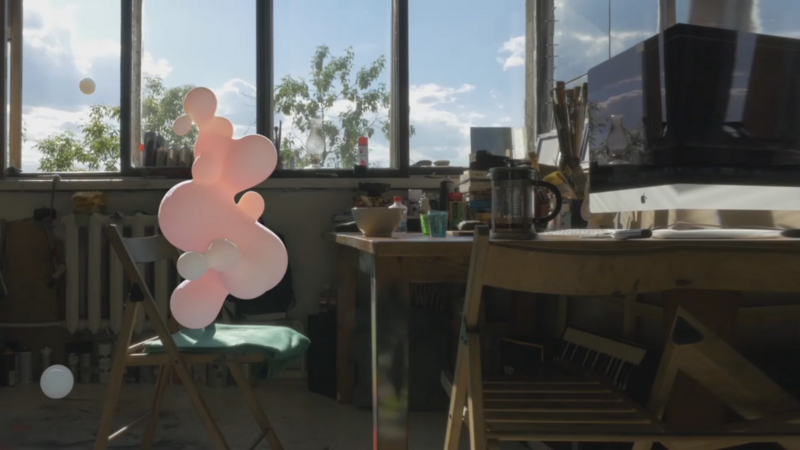 Credit: Doma
An international team of architects and researchers is proposing a new type of shared home ownership based on investments in a blockchain-powered network.
Not-for-profit housing cooperative Doma was devised by former students of the Strelka Institute for Media, Architecture, and Design, located in Moscow, to solve the widespread problem of people being priced out of living in urban centres due to rising rental costs and unattainable mortgages.
Instead of investing in the physical asset, 'Dwellers' pay a monthly fee to be part of the network and live in accommodation run by Doma. Investments, minus costs associated with property maintenance and running the network, are exchanged for equity tokens (ie. shares) in the network. As dwellers' equity increases, their fees gradually reduce over time.
The platform aims to minimize users' living expenses, whilst giving them the stability of home ownership as well as the freedom to move intermittently between different homes financed by the network.
Maksym Rokmaniko, architect and co-founder of Doma told RIBAJ: "Having seen most of my friends priced out of the real estate market, I knew that the housing crisis was something that had to addressed. Architects typically try to make a difference by developing new design approaches, but we had the realization that there are more important factors beyond the form. We started to look at the invisible patterns that are holding the city back."
Blockchains are networks of computers that record and encypt every event or transaction in a decentralised ledger. The data is viewed and validated simultaneously by every computer on the network, which creates a consensus that the data is trustworthy, and which prevents hacking.
Doma plans to exploit this technology to ensure that investment and equity transactions are 100% secure and immutable, in the absence of traditional banks and legal agreements etc.
The cooperative has yet to launch a marketable product, but a live trial is planned for the Summer, says Rokmaniko: "The plan is to buy one or two properties, either in Berlin or Kiev, which have seen a dramatic growth in rental prices and where we have a community of participants ready to jump start the project."
Both locations are suitable, he says, because unlike many cities worldwide they allow the transfer of property and shares using smart contracts. "The case study will help us to flesh out some of the practical and legal problems we might run into. Meanwhile, we are developing a simulation of the network to explore of how it might function in practice," he concludes
.