VitrA bathroom products have been chosen for the exciting new luxury hotel M by Montcalm Shoreditch.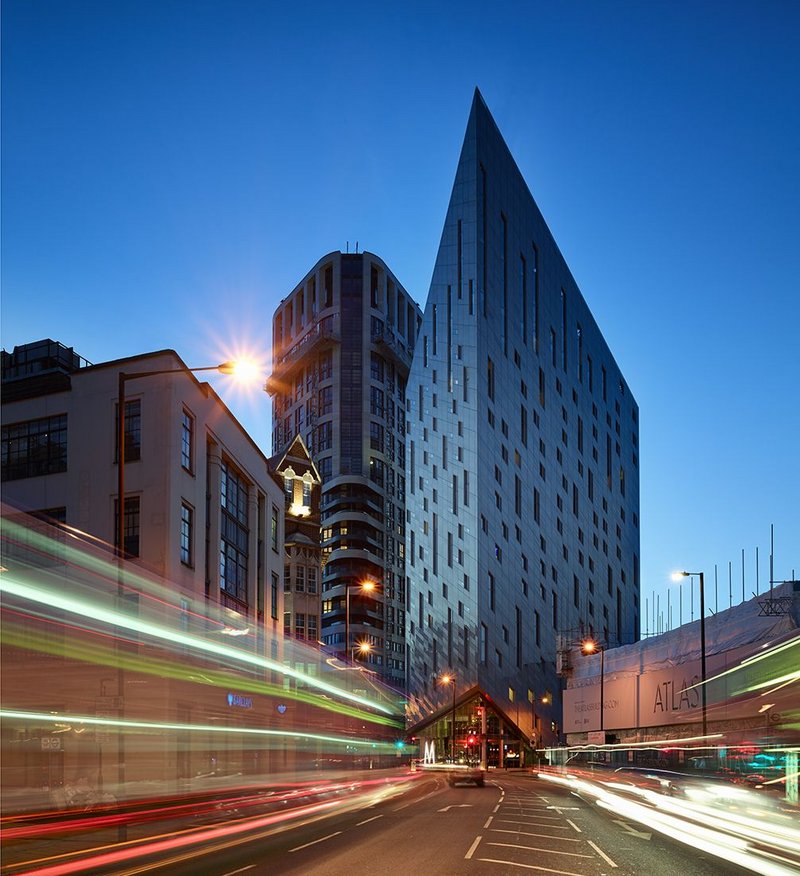 The recently opened new M by Montcalm will be the fifth hotel in the group's prestigious portfolio. Located near the 'Silicon Roundabout' and trendy Hoxton in London, the impressive 23-storey contemporary tower has been designed by 5plus Architects and built by SGP Contracts LTD.
Complementing the awe-inspiring rooms, VitrA products have been chosen for all of the new 269 bathrooms and washrooms. The bathrooms have been decked out with VitrA's high-end M-Line basins and WCs, appealing to the design conscious clientele. The award-winning range is sleek and understated and includes many practical benefits. Research was undertaken by the German design studio NOA, who investigated and implemented the optimal bowl depth for preventing dirt to build up on a basin's surface; an ideal choice for hotel spaces. The M-Line RIM-EX WC was also chosen for this project, as it is 95% more hygienic than standard WCs with its unique rim-less design.
SGP Contracts comments, "Our clients have to make sure that they satisfy their customer's high expectations for beautiful and stylish spaces, yet hotel rooms also have to be practical and long-lasting. VitrA's products have a great aesthetic, but importantly they'll also stand the test of time thanks to their durability and quality, so they were ideal for this project. Its products are also simple to fit so we knew that the installation process would be fuss free".
For more information on VitrA's product visit www.vitra.co.uk