Duravit c-bonded. New technology leads to an innovative combination of ceramics and furniture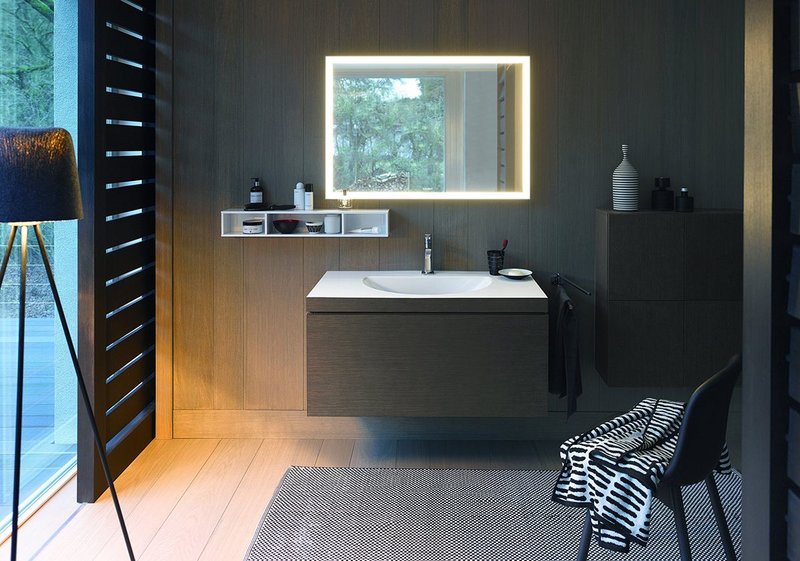 To meet the highest design requirements in the bathroom, Duravit has developed a new ground-breaking method of connecting the ceramic furniture washbasin to the surface of the vanity unit to create a perfect whole. This completely new look produces an exceptionally sleek washing area.

With this new technology, known as 'c-bonded', the furniture washbasin is connected almost seamlessly to the vanity unit in a complex process. Thanks to the accurate and precise-fitting connecting technology, ceramic and furniture merge to form a single unit. The material thickness of the washbasin is hidden from view and reduced to a slender rim that feels uniquely pleasant to the touch at the transition between the cool, smooth ceramic and the natural structure of the wood.

The c-bonded solution not only looks and feels impressive: DuraCeram, the patented special ceramic that actually makes this precision and moulding possible, is particularly wear-resistant. The smooth, seamless surfaces of the washbasins are quick and easy to clean and also incorporate generous storage space.

Currently, Duravit is using c-bonded technology with its Darling New basins and L-Cube furniture ranges.
For more information and technical support visit: www.duravit.co.uk
Contact:
0845 5007787
---