What architects and specifiers need to know - 6 June 2023
Under HSE Guidance and the CDM Regulations (2015), safety systems for fall protection must be included from the early design stages of a building. Under the more recently introduced Building Safety Act (2022), Principal Designers are given even more responsibility to be a 'guiding hand' through the design and construction of ALL buildings. As such, Principal Designers have a significant role in ensuring robust fall protection in building design.
As one architect told us:
"We consider health and safety in the early stages of building design, both from an ethical and design point of view, as this avoids the potential for the compliance requirement to affect the aesthetic."
When it comes to roof safety, architects need to:
Consider work at height during the early stages of the design, particularly how it can be minimised and carried out to provide an appropriate level of safety.
Understand that fall protection and rooftop safety is an essential aspect of this.
Ensure practical and effective solutions are adopted to prioritise the prevention of falls; specific to an individual project; for the permanent building, the construction phase and future maintenance.
Adhere to all relevant safety regulations and standards (EN standards, BS standards) when designing buildings and specifying safety systems.
Follow Building Safety Act protocol when it comes to making buildings as safe as possible.
Key considerations for architects when it comes to specifying fall protection systems include aesthetics, cost, technology and innovation, product longevity etc.. Most importantly, it's about keeping risk to a tolerable level.
Programme
12:00 Chair's opening remarks
Paul Bussey, AHMM
12:10 Fall protection under HSE / CDM regulations: understanding responsibilities of the Duty holder
Dr Tim Beaumont, acting Head of Construction Sector, HSE
12:25 Fall protection in complex environments - what you need to know to get it right
Stuart Pierpoint, MSA
12:35 Case Study: Including fall protection in the design phase of a building/Best practice fall protection
Paul Bussey, AHMM
12:55 Q&A Session – all speakers
13:15 Closing remarks
This RIBAJ event was produced in association with MSA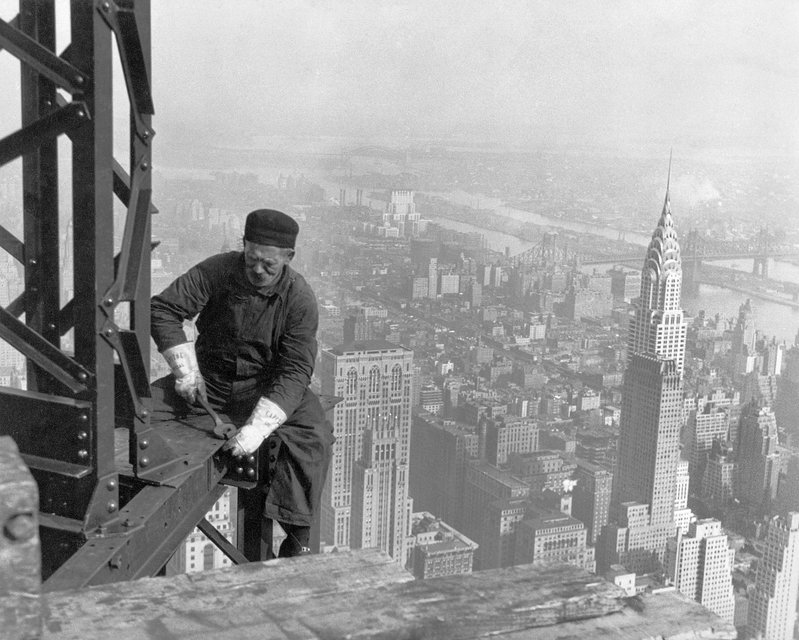 Construction of the Empire State building, 1930.

Credit: Pixabay