The grade II listed German Gymnasium at King's Cross has a new life as a designer restaurant, its roof restored with natural slate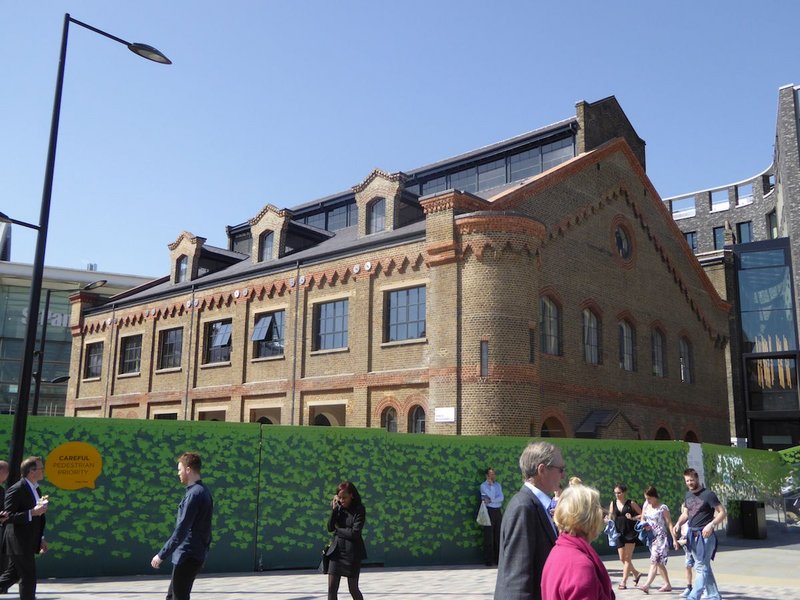 The roof of the first purpose-built gymnasium in England has been restored to its former glory with some 6400 of Welsh Slate's Penrhyn Heather Blue County-grade slates.
The grade II listed German Gymnasium, now a designer restaurant, is a landmark in London's King's Cross regeneration masterplan. The Welsh slates cover more than 600m2 on the main and clerestory roofs and flank roofs of the dormer windows.
Architect Allies and Morrison specified the slates to return the roof to its former appearance after the original Welsh Slate roof was removed and the building was left with only a bituminous felt covering.
Designed by Edward Gruning and built in the 1860s, the German Gymnasium was influential in the development of athletics in Britain. Allies and Morrison was commissioned by developer Argent to restore and repair its fabric to a shell and core finish to enable subsequent fit-out by restaurant group D&D London.
Andrew Rixson of Allies and Morrison says: 'The design of the roof is complicated by the increased depth of the new roof build-up in that the additional thickness of the roof sets the new slate tiles above the level of the brickwork details of the existing gable parapets.
'To resolve this, our design approach separates the slates from the brickwork by introducing hidden gutters, valleys and leadwork detailing around the perimeters of the roof. Welsh Slate provided technical advice throughout the design phase through telephone consultation and product literature.'