Kährs extends Classic Nouveau Collection with four new colours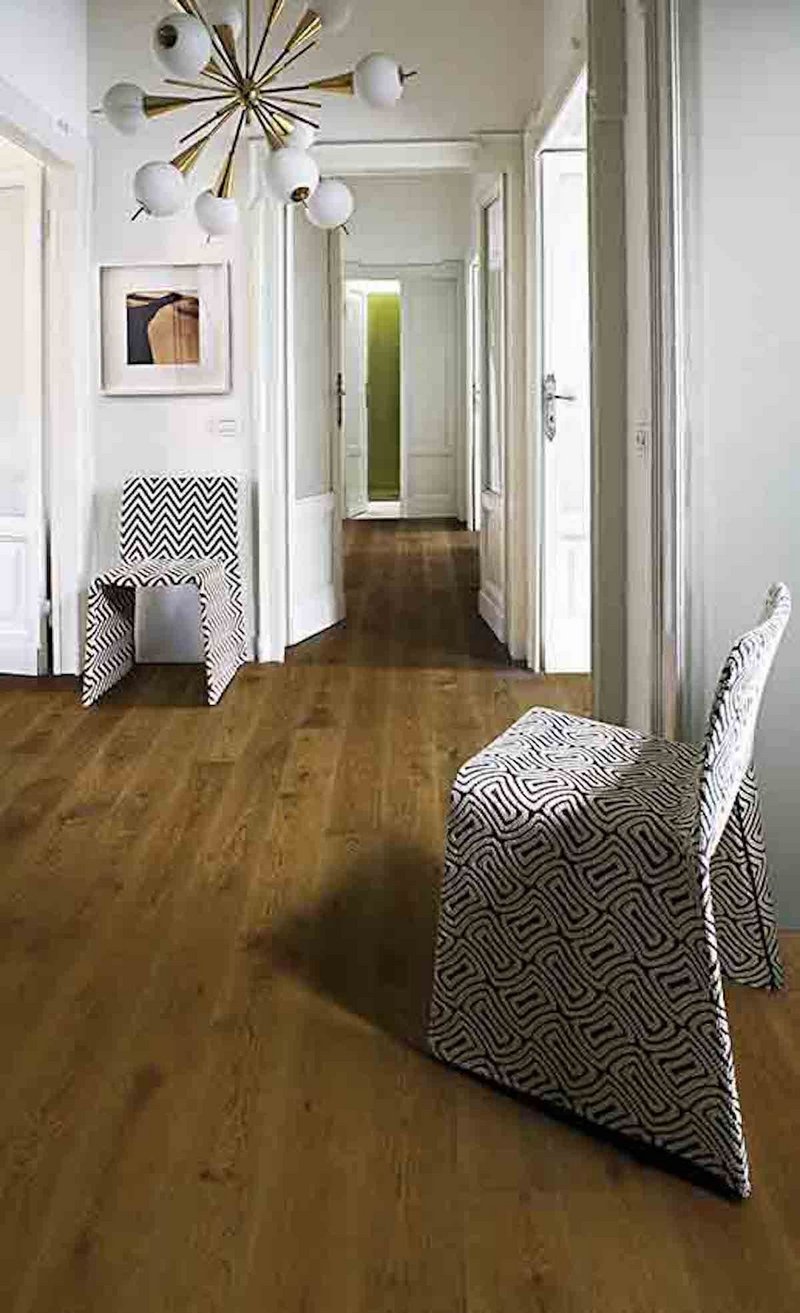 Kährs Oak Nouveau Rich.
Kährs has introduced four new colours to its Classic Nouveau Collection. The new wood floors – in white, grey and earthy tones – join six best-selling designs within rustic-contemporary range. All of the floors feature a variety of individual colour and texture finishes, which lift the graining and enhance the natural look.
The four new designs include pearly white Nouveau Blonde, smoky tinged Nouveau Gray, chestnut coloured Nouveau Rich and chocolate toned Nouveau Tawny. They complete Kährs' natural spectrum, which spans from snowy white to ebony tones. Tactile surface treatments include brushing, staining and smoking, and all of the designs have a durable matt prefinish, which gives the surface a distinct lustre.
All Classic Nouveau floors are made from sustainable oak and have a multi-layered construction for optimum stability. Individual boards measure 2200/2420 x 187/200 x 15mm and feature Kährs' glueless Woodloc joint for a fast, gap-free installation.
To create a virtual furnished room, combining tones from Earthborn's Claypaint range, click here.
For more information and technical support visit www.kahrs.com.
Contact
023 9245 3045
---