Whitesales' contemporary Em-Glaze Modular and Continuous range of glass rooflights are available in triple-glazing option for increased insulation.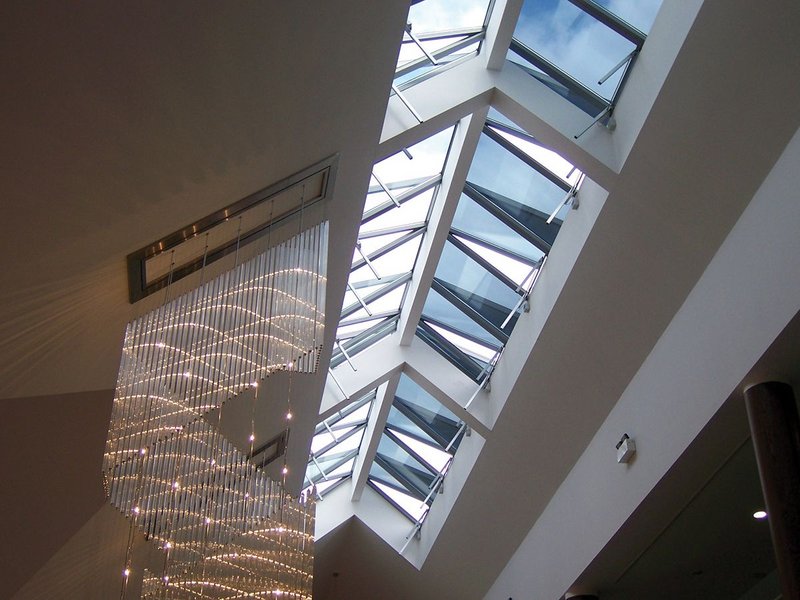 Em-Glaze minimalist double-glazed rooflights already exceed the current thermal requirements – and now the Em-Glaze triple-glazed option is leading the industry in unrivalled thermal efficiency and protection from traffic, rain and other noise.
Manufactured from enhanced 32mm hermetically sealed Low E glass, these argon filled units feature a warm edge spacer to increase performance and a silkprint edge that guarantees each unit retains its excellent insulation properties over its lifetime.
The Modular range is available in many standard shapes and sizes, and can also be made to measure. For more personalised requirements, the Em-Glaze Continuous bespoke range of rooflights is even more versatile and can be made to almost any size and shape, including gable or hip-ended, pyramid shapes, and custom designs.
Unlike many rooflights, Em-Glaze is manufactured from high-quality glass and designed for a contemporary and aesthetically-pleasing finish. These flat glass sealed units come with attractive full aluminium frames finished in any standard RAL colour and are rigorously tested for water tightness, air tightness, sound insulation and a high level of light transmission.
Why not find out more about the energy efficiency and versatility of our superior Em-Glaze glass rooflights?
Visit www.whitesales.co.uk or call a specialist in the Whitesales glass division on 01483 271371 for more information.
---