The judges were so impressed by two very different shortlisted projects in this category that they took the unusual decision of selecting joint winners.
---
JOINT WINNER
Endgrain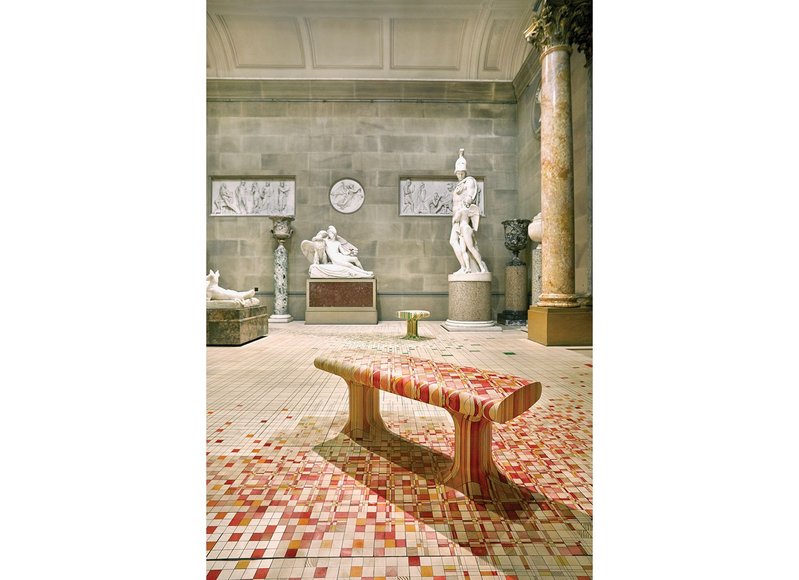 Endgrain bench from an installation at Chatsworth House.
Endgrain showcases the possibilities provided by dyeing wood instead of painting it. Staining the wood all the way through leaves it consistently saturated, so that when Endgrain gets dirty or fades in the sun, removing or sanding the top layer will make it look brand new again.
The idea was inspired by xylem, the water-conducting tissue in trees that facilitates transportation of nourishment through the roots and into the rest of the plant. As each responded differently to the chemicals in the dye, experimentation helped the designer settle on two species: jelutong and southern yellow pine. Both allowed the stain to soak all the way through, while achieving different aesthetic qualities. In jelutong the process brings out the colour and in pine it brings out the natural grain of the wood.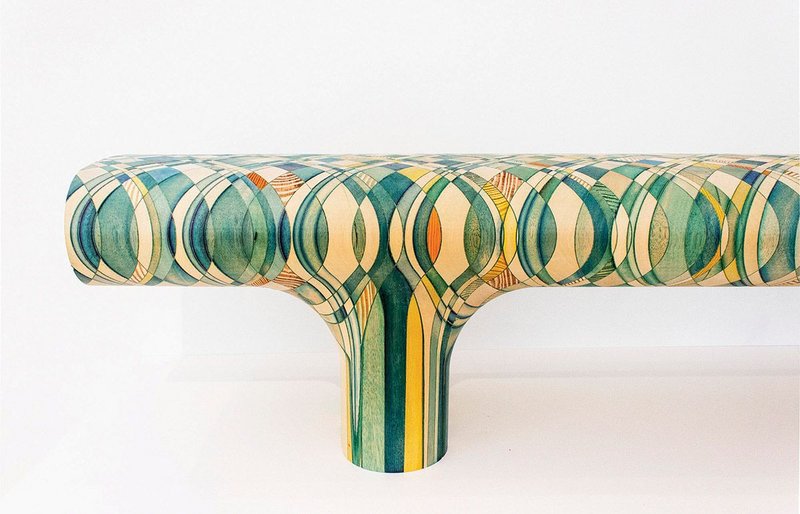 Endgrain bench
The constituent wood blocks in the pieces are glued together much like a butcher's block, facing up, to expose the stronger surface of the timber. The judges were excited to see colour used in wood, which is unusual, and by the huge response provoked in people who see the pieces. They admired the studio's initiative in conceiving and developing the process.
Designer: Raw-Edges Design Studio
Wood supplier: Jennor Timber
Timber: Jelutong, southern yellow pine, cypress veneer
---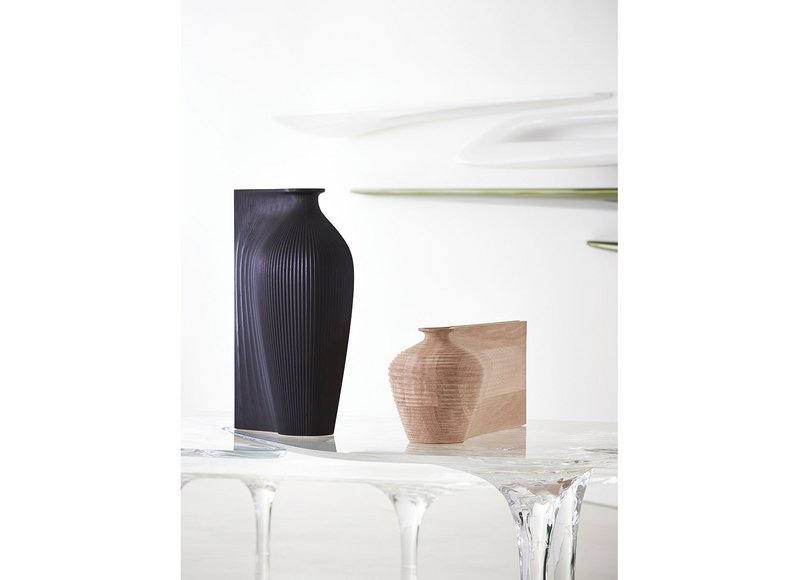 Gareth Neal made two versions of Ves-el, extruded in different directions.
For this project, Zaha Hadid was invited to collaborate with Gareth Neal, commissioning him to create a bespoke design for something Hadid has always wanted but had never been able to find.
The brief was simple, to create some form of tableware from wood. The water carafe idea emerged from considering the liquid nature of Hadid's work, and juxtaposing that with a functional element. Neal extruded the form along one of its axes with a slit opening at the end that allowed the viewer to look into a cathedral-like space. He was interested in the idiosyncrasies of traditional processes such as a hand-thrown pot or a raised piece of silverware, and how these could be simulated through digital imitation. The vessels were made in two parts on a CNC machine during a week-long stay at Benchmark Furniture. Benchmark had to upgrade its software, as the designs really pushed the boundaries of the machine.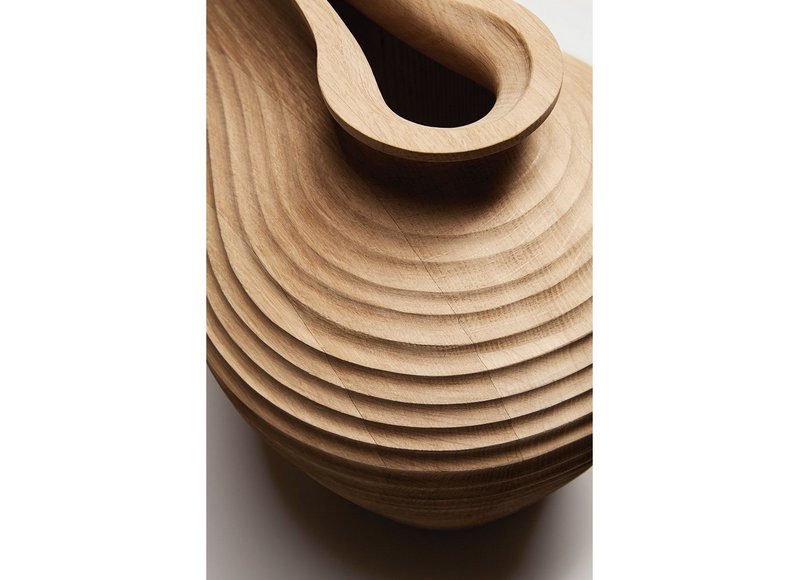 The judges felt this was a winner because of the combination of the process and the finished result which, they said, had an intensity of energy.
Designer: Gareth Neal in collaboration with Zaha Hadid
Maker/manufacturer: Benchmark Furniture
Wood supplier: Lathams
Client/owner: Zaha Hadid as part of the Wish List project
Associated gallery: Phos Art + Design
Timber: American white oak
---
SHORTLIST
From Greenwich To The Barrier & Perpetually Ajar
Designer: David Gates
Wood Supplier: Blumsoms, WL West, North Heigham
Getting Away From It All
Designer: Sebastian Cox
Maker/Manufacturer: Sebastian Cox and Benchmark Furniture