Anyone involved in a UK-based wood project in the past two years is invited to enter the Wood Awards for both architecture and product design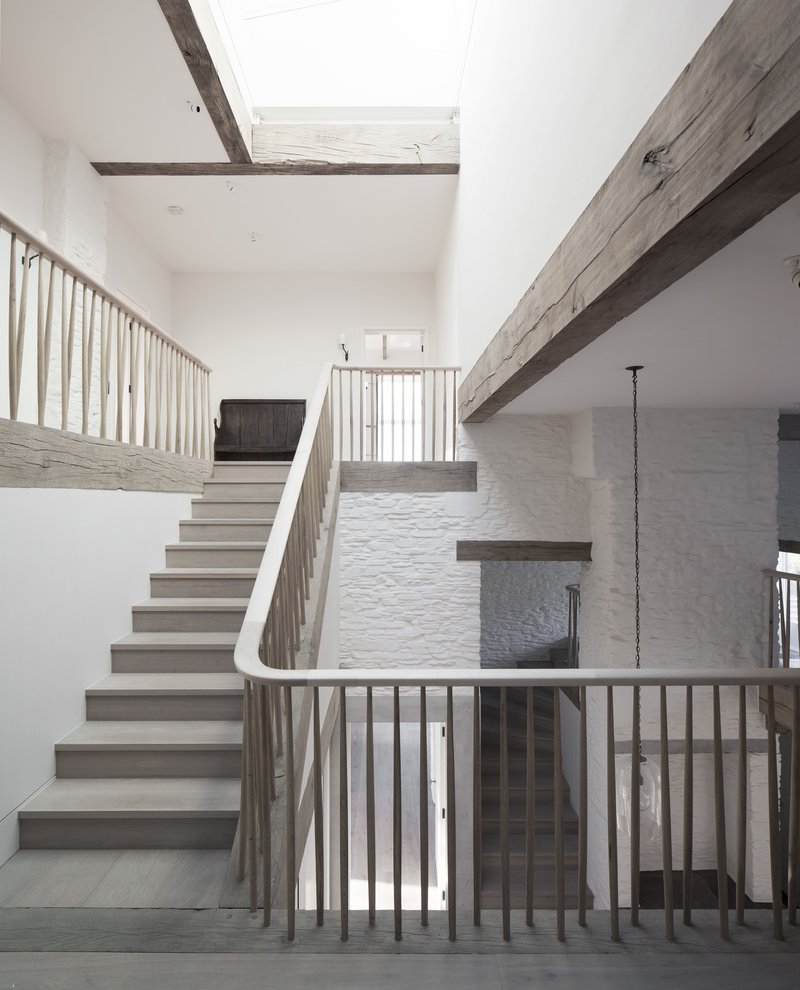 Coastal House, Devon, by 6a architects - Gold Award & Interiors Winner 2017.
The Wood Awards: Excellence in British Architecture and Product Design has launched its 2018 call for entries. Established in 1971, the Wood Awards recognises, encourages and promotes outstanding design, craftsmanship and installation using wood in projects throughout the UK. The Wood Awards independent judging panel not only judges all submitted entries, but also visits the shortlisted projects, making the Wood Awards a uniquely rigorous competition.
With permission from the owner, anyone associated with a building or product completed in the past two years can enter. Buildings must be located in the UK, while furniture and other products must have been designed or manufactured in the UK. Fitted furniture must be in the UK. The competition is free to enter and entrants may submit more than one project. There are no restrictions on the size or budget of a project. Entries must be made via the Wood Awards website: www.woodawards.com.
The Wood Awards deadline for entries is Friday 25 May. The shortlist will be announced in July and the winners at the Wood Awards ceremony on 20 November 2018 at Carpenters' Hall in London. The shortlisted projects will be on display at the ceremony and during the London Design Festival in September.
Stephen Corbett, of The Green Oak Carpentry Co, and design critic Corinne Julius are the new Buildings and Furniture & Product judging panel chairpersons. 'Years ago, timber buildings and furniture were the pre-eminent choices,' says Corbett. 'Now their time has come again, presenting enormous opportunities for architects and designers.' Julius believes that there has been a re-appraisal of wood's qualities in the past few years, with an increasing number of designers responding to its potential and a growing appreciation among consumers.
The 2018 categories will be confirmed at the shortlisting. Building categories are likely to be Commercial & Leisure, Education & Public Sector, Interiors, Private and Small Project. The Furniture & Product competition will be split into Bespoke, Production Made and Student Designer, which is open to anyone currently in education or who has left education in the past 12 months. Within the student category, there are two cash prizes (£1,000 for the Winner and £500 for the People's Choice). Other awards, such as Structural and Existing Building awards, can be given at the judges' discretion.
Mears Group will be sponsoring this year's Gold Award. The Mears Group Gold Award is given to the winner of winners, chosen from the winners of all the categories. As a not-for-profit competition, The Wood Awards can only happen with collaborative industry sponsorship. Major sponsors of the Wood Awards 2018 are American Hardwood Export Council, the Carpenters' Company and TRADA. Other sponsors include American Softwoods, Arnold Laver, Forestry Commission, Timber Trade Federation, Wood for Good and the Furniture Makers' Company.
Watch a video of the Wood Awards' 2017 winners, here: www.youtube.com
For more information on how to enter this year, visit: www.woodawards.com
Contact:
---