A new heat-reflective pigment is being marketed for outdoor uses such as roofing and cladding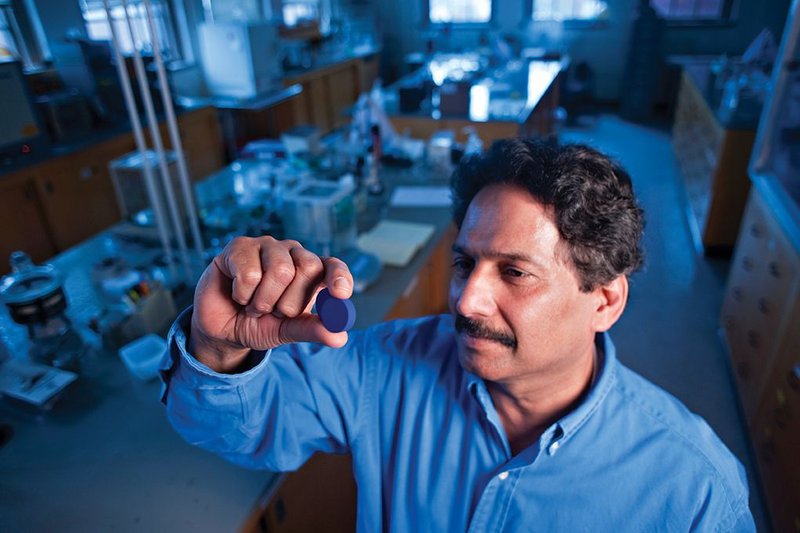 Mas Subramanian, chemistry professor at Oregon State University.
The first blue pigment discovered in over 200 years is taking the art world by storm, and could soon transform the appearance and environmental performance of buildings.
YInMn Blue was discovered accidentally in 2009, by students at Oregon State University. They were trying to manufacture new materials for use in electronics. They extracted one particular mix of manganese oxide and other chemicals from the furnace to find it had turned a unique and vibrant blue.
The complex inorganic pigment, named after its chemical makeup of yttrium, indium and manganese oxides, has now been licensed, by paint and plastics manufacturer Shepherd Colors, for commercial use. It is already being experimented with by artists and conservators.
Shepherd plans to market it for use in outdoor applications such as roofing and cladding, having completed trials demonstrating its stability, durability and heat reflectivity.
Mas Subramanian, chemistry professor at Oregon State University, who discovered the new pigment with students, says: 'In Florida, California, Australia and the Middle East, there is a lot of interest in finding 'cool pigments' that reflect heat, but existing blue pigments actually absorb heat. YInMn reflects infrared light at the high rate of about 40 percent, potentially helping keep buildings cooler and reduce cooling loads.'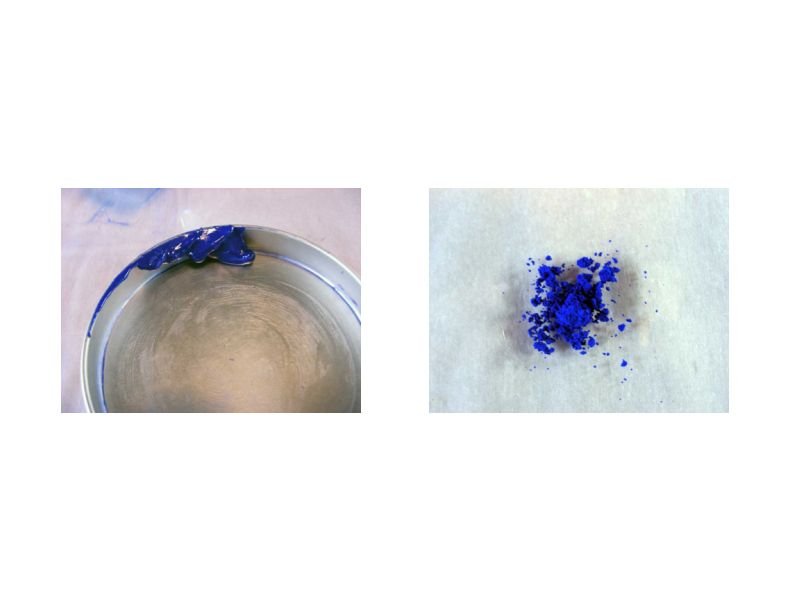 The pigment could also be suitable for use in car paints, paint for ships – the reflective property makes vessels difficult to detect using infrared cameras – or even on weaponry to prevent overheating, he adds.
Its unique crystal structure boosts the pigment's stability and durability, increasing resistance to fading, even with exposure to water and oil.
Picasso's Blue Period may have been very different if he had access to YInMn, which has been described as 'part neon-blue and two parts Cookie Monster' by New York magazine.
Subramanian intends to run further experiments in the hope of discovering a red pigment with similar properties. But given the serendipity of the first revelation, he's not getting his hopes up.
'The blue was an accident; trying to find a red rationally might work, or it may lead to another discovery totally unrelated to pigments, which is how science often works,' he says.
---