Responding to the immediate locale with confidence and respect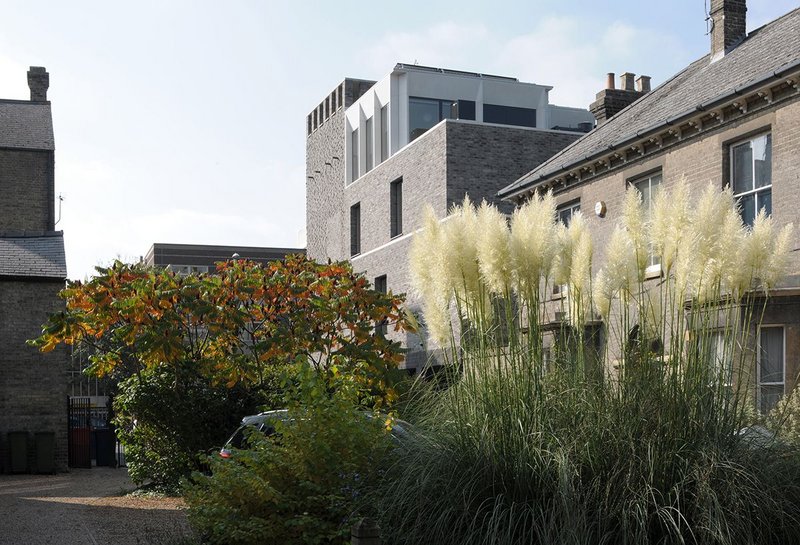 Credit: David Grandorge
Gort Scott for private client
Contract value: undisclosed
GIA: 780 m²
A gap site on one of Cambridge's busiest arteries has been blessed with a commercial building that skilfully defies the usual 'spec office development' title. It responds to the scale and quality of the adjacent listed buildings, while providing a significant amount of lettable office space.
External massing and scale have been considered from every viewpoint, and respond to the immediate locale with confidence and respect, using enclosed courtyard and setbacks. The street facade relates in both scale and materials to the adjacent Claremont Terrace, and the chimneys (outlets for the stack ventilation) give a great urban presence.
The external materials of brick and pre-cast stone have been carefully detailed to maximise their inherent qualities. The interior spaces exploit a limited palate of in-situ concrete and European oak with precise, yet robust, detailing.
In the rush to provide commercial property in the area, this development stands out as a project of real quality.
---