Three-finger plan encourages well-being and outdoor play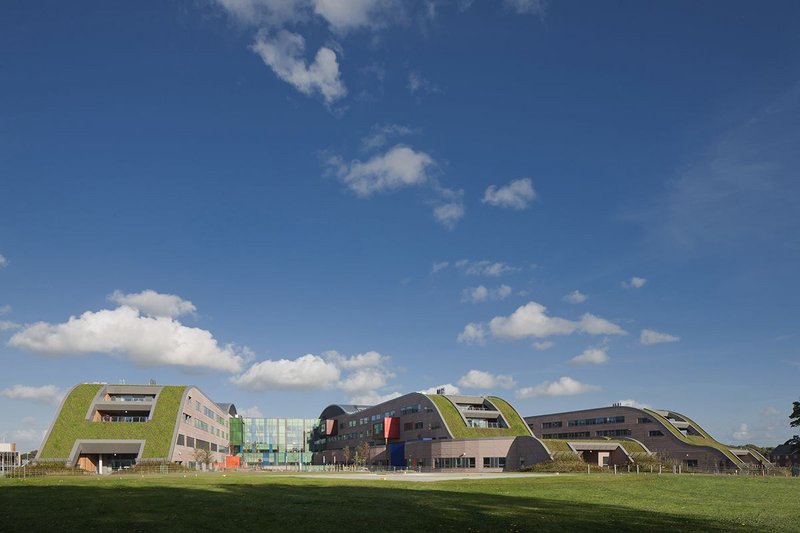 Credit: David Barbour
BDP for Alder Hey Children's NHS Foundation Trust
Contract value: £167m
GIA: 60,000m²
Building of the Year Award
Sustainability Award
This is more than just a complete contrast to the previous Alder Hey building (which still lurks next door), offering a model for the design of children's healthcare facilities far and wide. A hugely complex brief and a short delivery were handled superbly by the design team with an obviously tenacious and astute client driving forward at every step.
Recognising the therapeutic value of nature, the three-finger plan form gives almost all rooms a view of the park and provides balcony 'playdecks' at the end of each ward that connect children with the outdoors even if they have a long inpatient stay. Internally, the goal was to make wayfinding simple and stress-free, and get away from the labyrinthine corridors characteristic of the hospital's current buildings.

Despite some compromises, the team has managed to maintain the core strength of vision (the underlying theme was 'if we've seen it before it's not for us') and the building provides a humanising yet professional backdrop to the life-changing dramas that unfold beneath its undulating roof every day.
See the other winners of the RIBA Regional Awards 2016 - North West
---