Interesting complexity in the shape, form and layout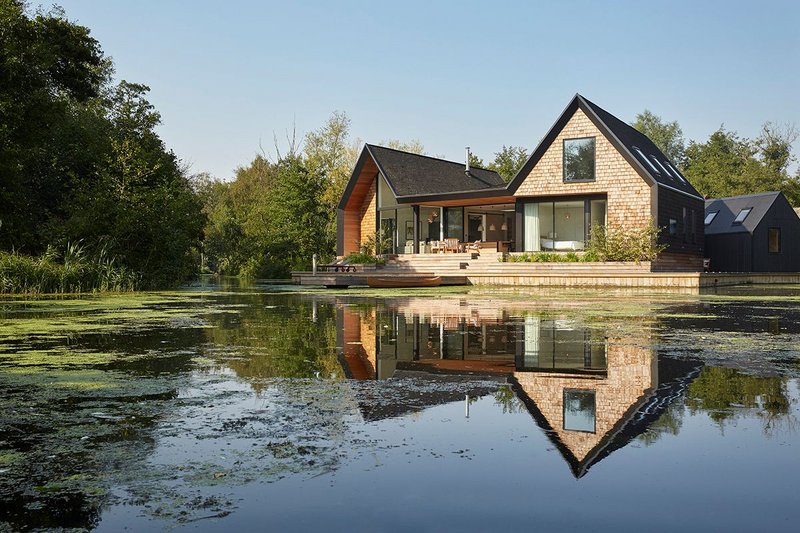 Credit: Alan Williams
Platform 5 Architects for Claire Michell
Contract value: Confidential
GIA: 165m²
The house is found down a long winding track that runs deep into the Norfolk Broads. In the local tradition it is low scale and bungalow-like with terraces overlooking the water. This house does it with aplomb.
From the entrance front it appears as three gabled bays harking to the roof forms of adjacent boat sheds. The waterside elevations open up to the sun and views in a spectacular way. The relaxed and calm way that all the spaces of the building relate to each is the secret to the house's success. It can be opened up as free flowing space or closed down as individual rooms to suit the particular demands of day, family or visitors.
Externally, the forms of the roof result from the trapezoid plan shape and are well handled, with only two of the gables appearing on the waterside. This gives the house a very different feeling front and back with deep roof overhangs over terraces. Cedar shingles are used throughout but with a subtle distinction – untreated on the walls, and stained black on the roof. There is interesting complexity in the shape, form and layout but it feels effortless in its realisation. This house is a delight.
---