A real understanding of proportion, harmony, materiality and craft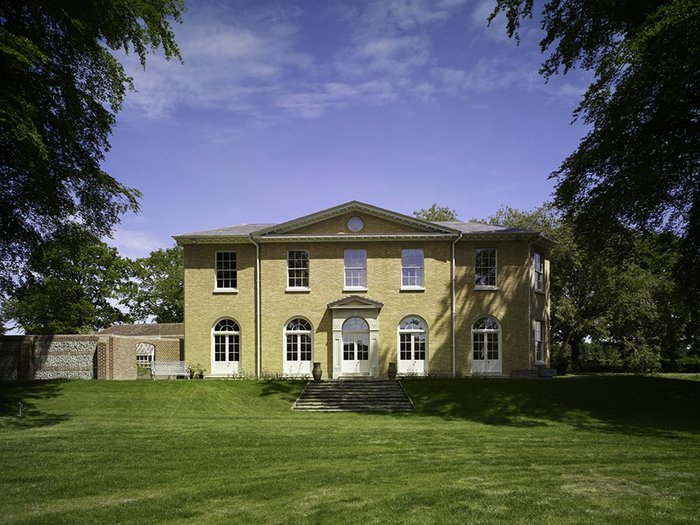 ADAM Architecture for private client
Contract value: Undisclosed (over £1m)
GIA: 570m2
It is challenging to produce a building that is true to neoclassical principles while dealing with environmental and building regulations. Far from pastiche, this house has substance and demonstrates a real understanding of proportion, harmony, materiality and craft. In particular, the staircase and bathrooms are well handled, with reclaimed materials being turned into real features.
· Credit: Paul Highnam

· Credit: Paul Highnam

· Credit: Paul Highnam

· Credit: Paul Highnam
The external walls of the house have a 215mm thick brick skin. This has structural benefits, but also improves the thermal mass and U-value of the envelope. During the build, opportunities for the reuse and recycling of waste from construction was maximised by the contractor. The house uses an existing underground brick chamber to store collected rainwater, and a ground source heat pump provides heating and hot water. Bighton Grange is dignified without being grand. This derives from the architect's decision to consider elevations not as sides but as faces, each revealing a different character.
See other winners of the RIBA Regional Awards 2016 – South
---