A truly sustainable project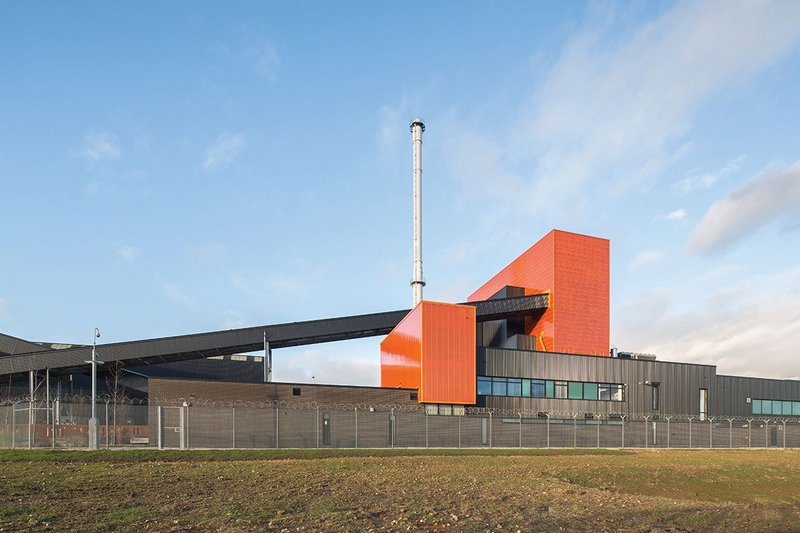 Blackburn Meadows Biomass plant Sheffield by BDP with Race Cottam Associates.

Credit: Paul Karalius
BDP with Race Cottam Associates for E.ON Energy
Contract value: Confidential
GIA: 20,000m²
The new power plant is on the site of the 250ft high Tinsley Towers, a symbol of past industrial heritage and a local landmark from 1928 to 2008. Their demolition stirred up many emotions for and against. The new E.ON Biomass power plant is intended to become a symbol of sustainability, reflecting the modern industrial revolution.
The architectural expression is purely driven by the process of the functioning machine. The striking colours of the black and amber volumes, intended to evoke smoke and fire, are inspired by the processes of the past.
The project provides educational benefits to the local community as well as a benefits fund worth up to £25,000 a year, initiated to support local projects throughout the lifetime of the plant.
Landscaping to the south of the site enhances biodiversity, and £500,000 of funding will contribute towards a permanent piece of public art for the area.
The judges describe the Blackburn Meadows Biomass plant as a truly sustainable project, celebrating the past and present and providing a 21st century icon for Sheffield.
---
---