Crisp, elegant and appropriately businesslike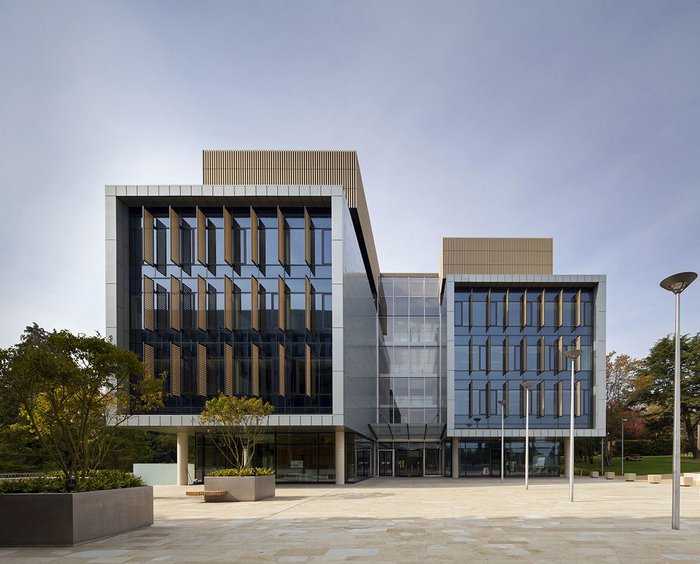 Grimshaw for University of Southampton
Contract value: Undisclosed
GIA: 16,020m2
Boldrewood Innovation Campus is a collaboration between the University of Southampton and Lloyd's Register of Shipping, and places the university at the forefront of maritime research. The building has a crisp, elegant and appropriately businesslike form. The staircase is a striking feature of the central atrium, the proportions working exceptionally well.
· Credit: Diane Aukland

· Credit: Diane Aukland

· Credit: Diane Aukland

· Credit: Diane Aukland
The traffic light system for ventilation has resulted in noticeably good air quality. It accentuates the occupants' level of control over their environment and connection to the outside, both of which are important factors in promoting occupant satisfaction. The mixed mode ventilation system, complemented by louvres on top of each atrium, encourages natural ventilation for the most of the year. Mechanical systems only operate in extremes of external temperatures. Energy consumption is registered as around one-fifth of the benchmark for offices and near to Passivhaus Standard – remarkable for an education building.
See other winners of the RIBA Regional Awards 2016 – South
---