Attention to detail is everything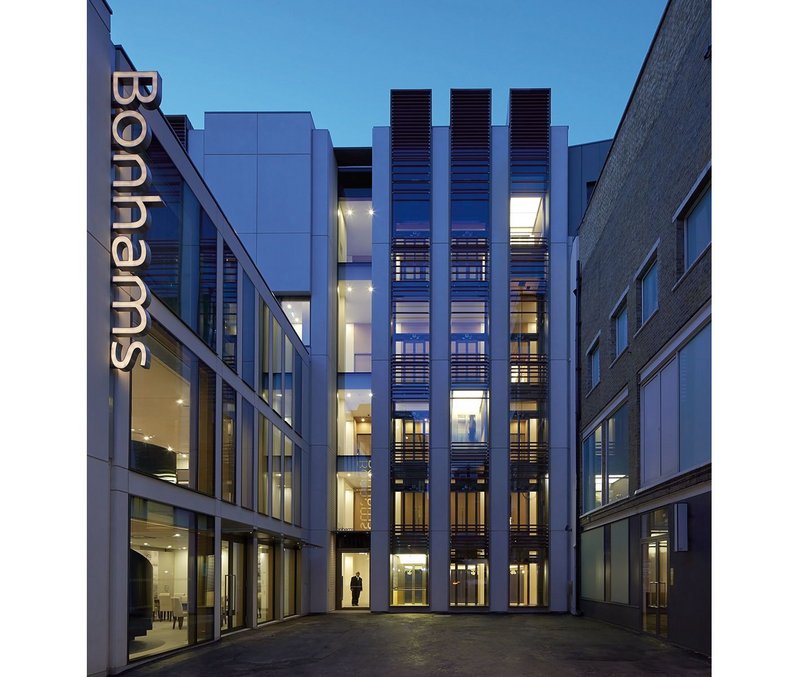 Credit: Hufton & Crow
Lifschutz Davidson Sandilands for Bonhams
Contract value: £30m.
GIA: 4846m2
RIBA London Architect of the Year Award, presented by One Fine Stay: Lifschutz Davidson Sandilands
This scheme for a new international HQ for one of the world's largest and oldest auction houses gives the client three double height sales rooms, preview galleries, offices and a restaurant, all inserted into the centre of a Bond St urban block. The original frontage now acts as a relic and great urban lantern for the new spaces behind. All the high-specification show spaces have been designed to technically advanced exhibition standards and can be re-configured, upholstered and re-lit in hours.
Attention to detail is everything. From door hinges to lift buttons, stair nosings to extract grilles – all have been mastered and finessed to give a sense of timeless quality. As a result sales and auction spaces carry an aura of hushed contemplation, even tranquillity – and all delivered within a tight 13-month programme. The scheme serves as an example for architects to learn the lessons of masterful detailing and the potential of near-invisible places to offer a great experience.
---
See other winners in the RIBA Regional Awards 2015 – London