Pushes the boundaries of what architecture might be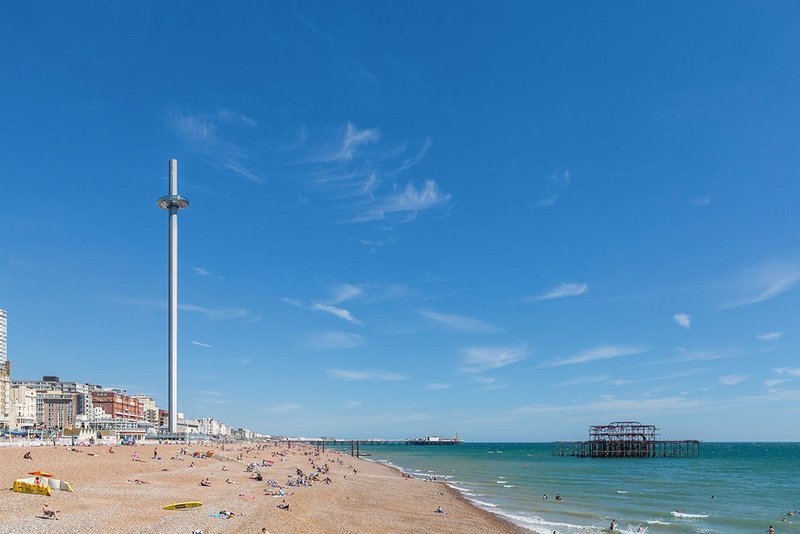 British Airways i360 by Marks Barfield Architects.

Credit: Keven Meredith
Marks Barfield Architects for Brighton i360
Contract value: £38m
GIA: 2,037m2
This is the world's tallest moving observation tower and pushes the boundaries of what architecture might be. The research and the development shown in the design of the double curved 'oblate ellipsoid' and the world's most slender tower, with a height-to-width ratio of more than 40:1, should be commended.
There is a sense of delight in the way the pod emerges from the bowels of the earth. The structure was built using the latest technology and materials. It is fascinating to watch the 80 tonne counterweight, on a winch in the basement, unwind as the bubble rises.
The logistics involved in the construction, especially the transportation of the parts by barge and the use of the jacking rig to build the tower, is also unusual and fitting to the beachfront location. The actual observation element was fun to be in with the freedom to stroll around, sit, or simply gaze at the unfolding views.
---
See the other winners of the RIBA Regional Awards 2017 - South East