United schools serve community too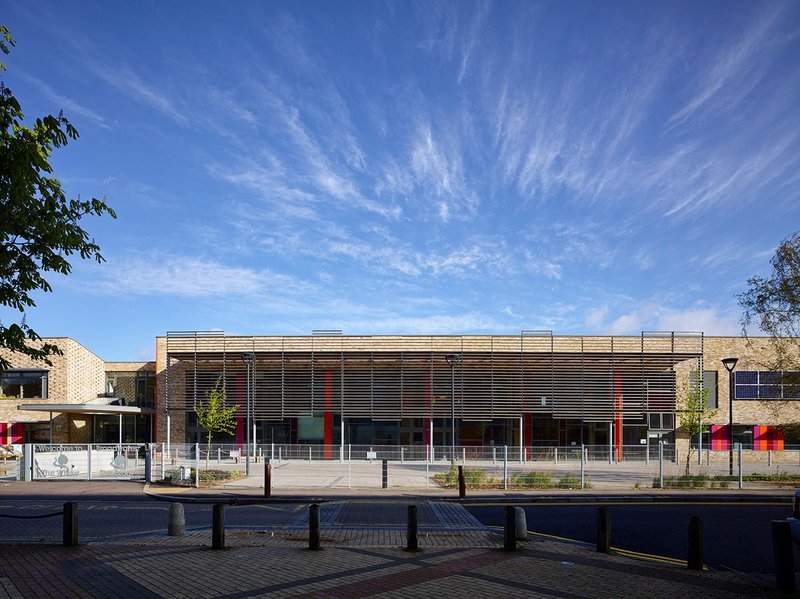 Broadwaters Inclusive Learning Community
Gollifer Langston Architects for the London Borough of Haringey
This project brings a children's centre, primary school and two SEN schools together and is a rare example of mainstream and SEN schools co-locating and sharing facilities. While the new £13m, 5,800m2 building needed to tiptoe around the three existing schools on the site so that they could remain in operation during construction, it still had to form a coherent whole on completion.
The new primary school, 'The Willow', takes 420 students while 'The Brook' SEN primary, which combines two such schools, takes 100 pupils; it specialises in 'coeducational day school provision for children with profound, severe and complex learning difficulties and ASD, plus associated physical, medical, communication and emotional needs'.
Social spaces have been brought to the centre of the three blocks, addressing the street and Broadwater Farm Estate, offering potential for wider community use. Assembly and dining halls can open up to form one large space. To the rear is a swimming pool, changing rooms and dance/fitness facilities with dedicated access for out-of-hours use. A large area providing for shared play and engagement replaces the formerly fragmented and separated areas of earlier schools.
The campus was recently voted best community building and best overall project in the Haringey Design Awards 2016.