Life's better without traffic and vehicles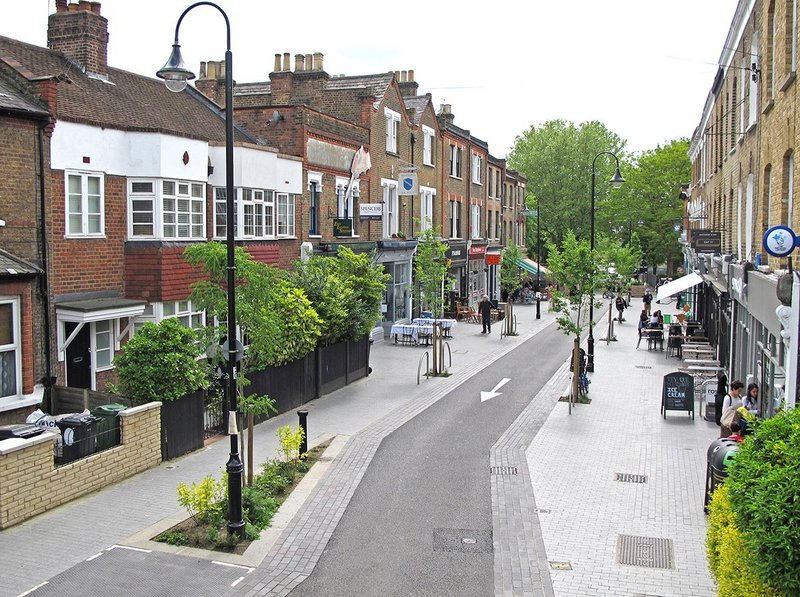 Mini-Holland
what if: projects for London Borough of Waltham Forest
Mini-Holland is a place-led design approach where streets are considered as places for public life as well as transit. Its driving ambition is to increase cycling levels to 10-20% modal share, with everybody able and encouraged to regularly cycle and walk.
It is all about making places safer and more pleasant – and the virtuous circle that follows. Working with Waltham Forest Highways Engineers what if: projects has developed public realm improvements along three project streams: routes; villages; and town centres. All these have ongoing projects. The design team has addressed the borough's forgotten neighbourhood corners, traffic-choked streets and transport corridors, while engaging with local communities throughout the process.
Walthamstow Village was the first scheme to be implemented as part of the Mini-Holland programme, and incorporates a series of traffic management measures to create a more pleasant, quiet and green neighbourhood. It includes the high street project Orford Road, which has been transformed from a vehicle rat-run, clogged with parked cars and traffic congestion, into a tree lined cycle street linked to a new green village square. Evidence gathered by London paper the Evening Standard shows a fall in traffic levels there and in surrounding roads and a dramatic reduction in accidents.