Dealing with the issue of context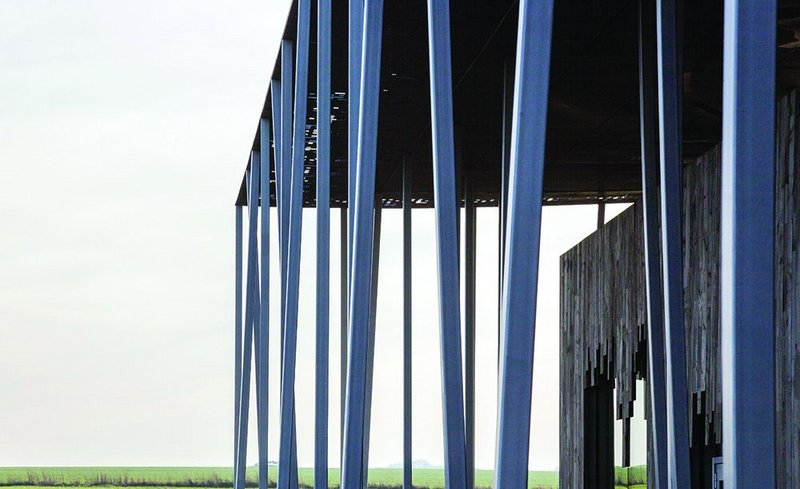 Super-slender columns emulate copses on Salisbury Plain at Stonehenge Visitor Centre
American theologian and intellectual Reinhold Niebuhr once said: 'Nothing which is true or beautiful or good makes complete sense in any immediate context of history; therefore we must be saved by faith.' This might have been the last thing on the minds of the people dragging bluestones from the Preseli hills in Wales to a desolate plain in Wiltshire to aid the building of...what exactly? But 4000 years on Stonehenge, this 'alien' object, forms part not only of the landscape but of human consciousness itself. Not bad going for grunts with trunks and a hunch.
Gut instinct suggests the best way to approach the Stones would be by foot at sunrise, like the conclusion of a Hardy novel, but reality demands a welcome for the millions who visit; so the best aspect of Stonehenge Visitor Centre is its siting – totally invisible from the circle. This seems counter to the typically ego-driven notion of architecture – demanding visibility and attention, usually where other buildings exist, which raises the issue of context.
Architects are constantly challenged by when to work with the environment in which they are designing, and when to run counter to it. For the Albertis, Boullées and van der Rohes out there the will to spurn both context and tradition lies at the very core of their genius and changes history. For the rest, 50 shades of vanilla seems to present itself to the world as the least harmful alternative.