Dyson's output is matched by the performance of its architects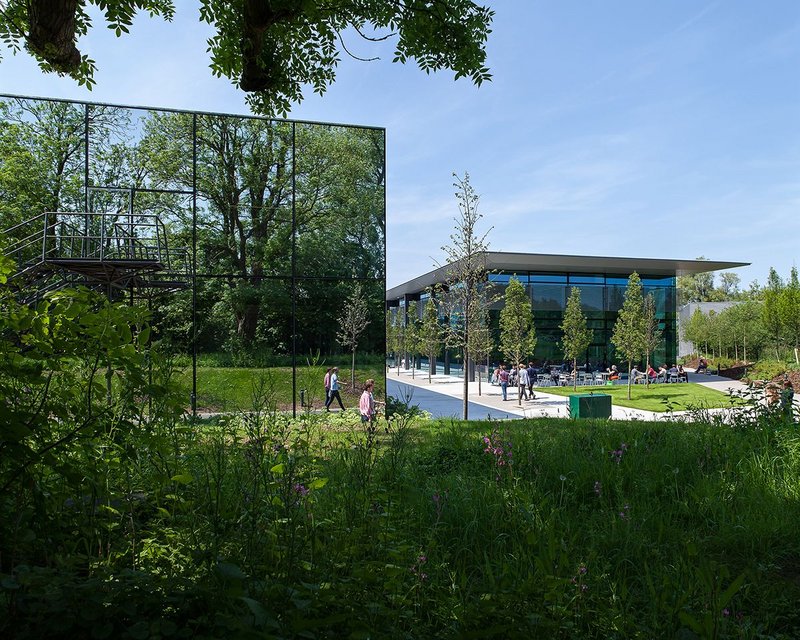 Dyson Campus expansion, Malmesbury by WilkinsonEyre
WilkinsonEyre for Dyson
Contract value: £42m
GIA: 10,033m²
Impeccable and flexible. Wilkinson Eyre designed the Dyson HQ and factory from 1996-1999, and has continued to work with Dyson since to evolve this industrial campus for 3,000 employees. In 2016, the practice completed this phase providing new R&D facilities (D9), a café and a sports centre.
D9 is a minimal reflective glass pavilion, disappearing into the landscape and offering visual security for those inside. A central atrium brings daylight into the two floors. The interiors facilitate flexible ways of working by combining conventional desk space with laboratories. The 4.2m high exposed concrete ceiling soffits accommodate change from perimeter working areas to highly technical laboratories in the core.
What makes this nationally important is that Dyson's engineering design output is clearly being matched by the performance of its architects.
---
See the other winners of the RIBA Regional Awards 2017 - South West & Wessex