Jamie Fobert Architects battles to retain Kettle's Yard's domestic spirit as it overhauls the house and gallery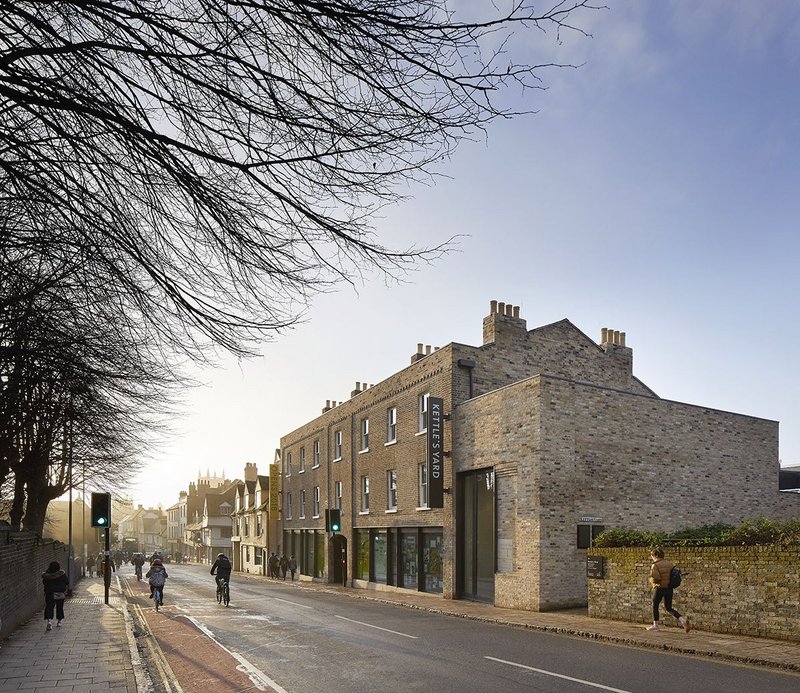 The refurbishment takes over the entire Victorian terrace and replaces a 1980s Martin extension to the side.

Credit: Hufton+Crow
Kettle's Yard – the former home of collector and curator Jim Ede (1895-1990) in Cambridge – has a reach in the collective imagination far beyond what its modest visitor numbers suggest. Architects call it a hidden gem. Artists and galleries reference it all over the country. York Art Gallery installed a faux living room after it to show, like Ede did, 'how people can live with ceramics'. Meanwhile at RIBA Journal we had a veritable argument about who should cover its new Jamie Fobert Architects refurbishment. The house and gallery reopened last month after being closed for two years, yet it still only expects to increase its footfall by 20k to about 100k a year. A jump in percentage terms perhaps, but not in absolute numbers.
Truth is, I have known Kettle's Yard a long time too, but I never really understood what the fuss was about. For me the Victorian cottage Jim saved from demolition in the 1950s and the Leslie Martin and David Owers 1970s extension seemed very much of the local vernacular – both old and modern. Yellowish brick walls, the same floors, even 1970s narrow-framed dark-stained timber-glazed entrance doors, can be seen in houses, schools and doctor's surgeries all over the county. You need something not like that placed alongside to realise how special it is.
In Ede's words, Kettle's Yard is: 'A space, an ambiance and a home – as well as a way of life.' He filled the cottage with art and objects, manmade and natural, believing strongly that art should be enjoyed at home, not only on gallery walls. You'll find a Brancusi on a grand piano across the room from a piece of Victorian glassware and selection of precisely collected pebbles arranged in a swirl. Floorboards are left bare, brick fireplaces exposed, rough joinery painted white. Today it shouts of the ascetic Scandi filling Pinterest boards but it was avant-garde then.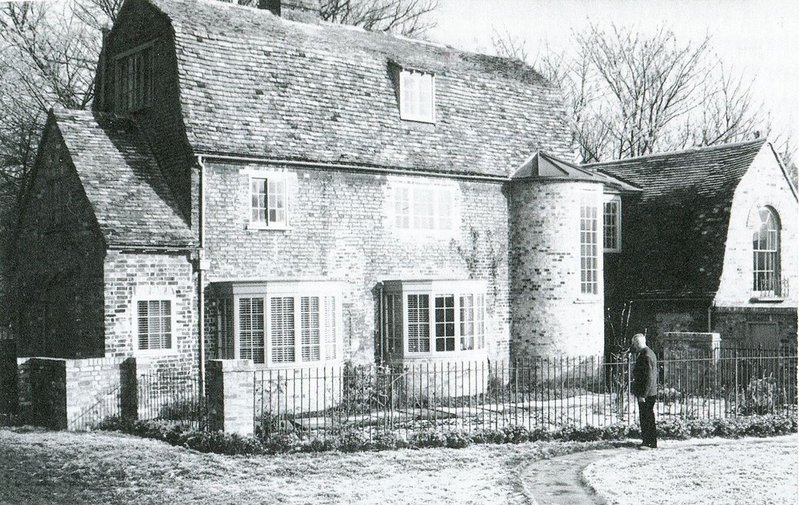 The Victorian cottages as found the Edes found them in 1956.
From 1957 Ede began opening the house to any Cambridge student that wished to visit, an enterprise that became the motivation to make it a museum. Hence Jamie Fobert's recent work is part of a long history of extensions and remodellings, as land became available, gradually making Kettle's Yard bigger and more public. The most significant, and famous, was designed by Leslie Martin and David Owers in 1970, shortly after Ede gifted his home to the university. Spaces flow out of the original cottage in a sequence that blends white-box, top-lit gallery architecture with domestic-scaled areas, tactile balustrades and use of vernacular materials like timber and brick floors.
Jamie Fobert Architects came to the project in 2004. By then, two further extensions by Martin as well as another by Bland Brown & Cole saw two infill projects, a two-storey extension and the partial takeover of a Victorian terrace on Castle Street, while a fire in the other half of the terrace gave the museum an opportunity to take over that too as an educational wing. But acquiring funding was slow and by the time the project went to tender in 2011, longtime director Michael Harrison had retired due to illness and a new director, Andrew Nairne, meant new thinking. Fobert was kept on and more money was found to overhaul the galleries and museum journey.
'Kettle's Yard has this extraordinary collection that is becoming more and more important as the years go by and we had a problem with very piecemeal galleries that had been added to over time that were not state of the art,' explains Nairne. 'Before there was a real risk that people would come to the gallery and miss the house and vice versa.'
Leaving the cottage and Martin extension alone, Fobert has demolished everything between the 1970s extension and the retained Victorian facade on Castle Street. In its place he has inserted two contemporary galleries at ground level, an educational wing, a research and archive room on the first floor, and a lecture room and offices above. As a trade-off for demolishing Martin's 1980s work, a large part of the project has been the restoration of his 1970s galleries, including rebuilding its roof lights and remaking a brick bench. The tucked-away entrance has been brought forward into the yard and the three small 1970s galleries have been restored but repurposed as the reception, cloakroom and shop, with the former offices becoming a café, which the gallery didn't have previously. In the process, Fobert removed many of Martin's token two-step flourishes to make it more accessible.
Visitors start their journeys here, before exiting and entering the cottage through the door that Jim would have used. The route loops up and round and down through the Martin and Owers extension back into the reception where visitors proceed into Fobert's remodelled infill and Victorian terrace. Here brick floors have been swapped for concrete, rough walls for smooth, pine for Douglas fir and oak, timber windows for bronze, while steps are accompanied by ramps. Spaces open out in a fan of three rooms – to the left and right, new galleries and ahead the learning wing, which continues up the stairs at the end to the archive, lecture room and offices.
The 1970s restoration element is careful and beautiful. For the rest, although it was Fobert's intention to 'make Kettle's Yard feel like it has come out of what is already there', and the materials do have continuity in their clarity, this Kettle's Yard has become showier and doesn't quite achieve it. There's an emphasis on individual rooms and formal circulation devices – corridors, lifts, landings – that don't give movement that floating Martin feeling. The educational suite – an inventive double-height mezzanine space sunk into the basement – doesn't feel like a an adequate ending to the ground floor journey either, especially as its blinds to the street must be closed if there are schoolchildren inside.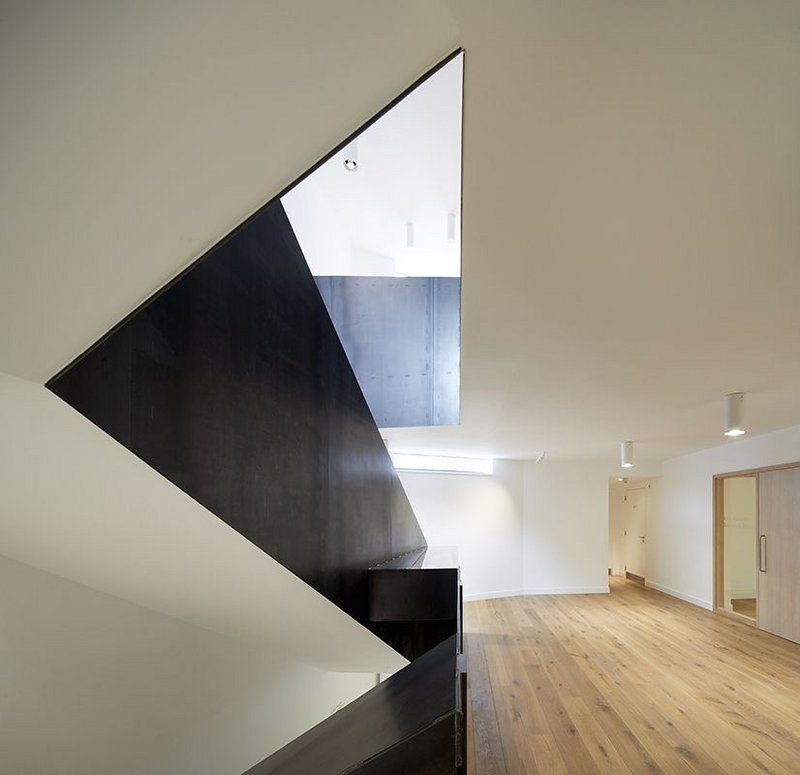 A shaft of light pierces the new steel balustrade stair in the two-storey terrace extension.

Credit: Hufton+Crow
As for the galleries themselves, they are taller to display larger work but are of the type being produced everywhere. Similarly, the two-storey replacement extension on Castle Street is designed in that New Cambridge Architecture style so pervasive today: it shows above all in its passiveness a desire to appease planners, and in its gobbling-up of footprint to the max an overwhelming focus on commercial viability not strictly necessary here (Cambridge University is the client).
Nevertheless, the language of things in the house has been in some ways brought into the extension. Tulipwood planks have been painted and nailed together for the shop joinery in the manner of the shelving in Helen's bedroom, while the reception desk could be a great sanded-down hulk of driftwood dragged in by Jim from the beach. Likewise, squint and the blackened steel coil staircase could be salvaged leftover panels from a huge industrial process welded together as balustrade. It's been carried out outside too.
'When it came to the stair extension exterior,' explained Oliver Bindloss, associate architect at Jamie Fobert's, 'remaking it in another material seemed wrong so we adopted the language of Martin's extension – brick on the ground floor, Sadolin-stained timber on the top.'
These take a pleasure in the handmade and put on display traces of the everyday
It's in these moments – as well as in the spontaneous on-site opening-up of a tiny window in the second-floor extension onto a view of Thomas Rickman and Henry Hutchinson's 1831 airy neo-Gothic cupola at St John's College when on site – that the architect clutches at Ede and Martin before him, and possibly most enjoys his work.
These aspects take a pleasure in the handmade and put on display traces of the everyday that Jim would give a self-disciplined but approving nod, including the nail holes in a revealed-again brick wall that had been plastered over and used for picture hanging. Regardless of the gripes, the finish of the project – with the single exception of the plant machinery overloaded roof – is faultless. The practice's understanding towards Kettle's Yard's collection and history is also staggering.
Jamie Fobert Architects has spent 13 years on the job but its team genuinely still seems to care and has delved into every possible crevice of information – including conversations with the 1970s extension co-author David Owers. The project just needed a bit more working up to breathe the best moments through from the character of the details to the newly sculpted space. But I'm open to the suggestion that we need the next iteration of Kettle's Yard to appreciate what we have there now.
IN NUMBERS
Gross internal floor area 1080m²
Project cost £11 million
Cost per m² £5,000
Credits
Architect Jamie Fobert Architects
Client Kettle's Yard, University of Cambridge
Main contractor SDC (NEC3 / design and build)
Structural engineer Elliott Wood
Architectural metalwork Basset + Findlay
Joinery Coulson
Concrete floors Lazenby
Lighting consultant Lightplan