The power of local community and a committed architect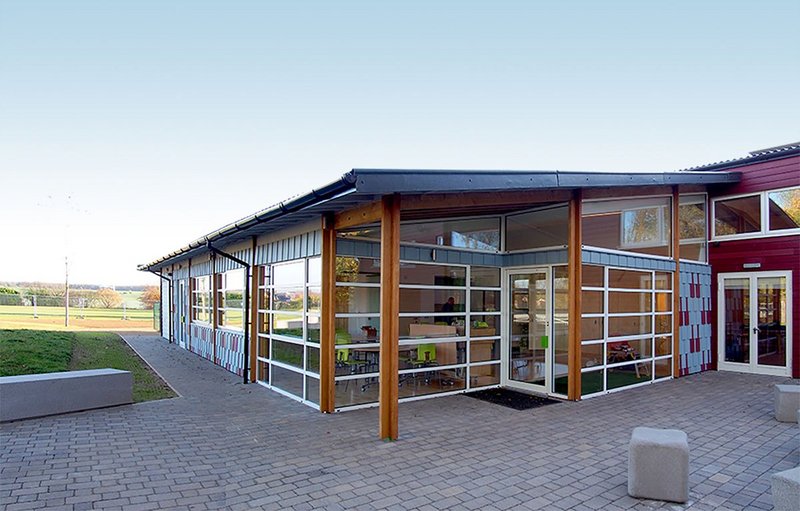 Credit: Dan Jones
Civic Architects for Gamlingay Parish Council
Contract value: £1.4m
GIA: 933 m²
Special mention for its outstanding contribution to the local community
It would have been all too easy to leave the dilapidated 1970s sports pavilion to collapse but the Gamlingay Eco Hub is a remarkable testament to the power of local community and a committed architect.
With its community focus and a limited budget, the project attracted materials supplied at cost from a number of local firms: glulam roof trusses set out the size of the dance area/nursery day care facility; timber windows provided by the carpenter who lives over the road; etc. The old hall remains the dominant space, augmented by more outwardly oriented spaces including a library, a hall for sports and functions, a kitchen, changing rooms, a youth wing, and a Parish Council office. Nearly every space serves interlocking functions and dual uses.
The building and its sustainable ethos (three passive heat and power technologies without any fossil fuel backup) has proved so successful that the village came together to fund its own wind turbine. For the jury the whole project was inspirational in many ways.
See other winners in the RIBA Regional Awards – East
---