A clever and bold reuse of the existing buildings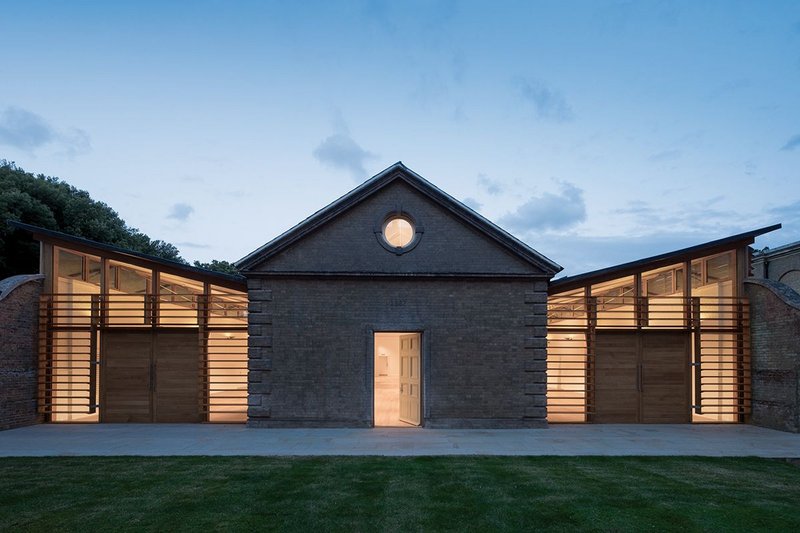 Credit: Martine Hamilton Knight
Hopkins Architects for Holkham Estate Office
Contract value: £4m
GIA: 3,190m²
Two separate buildings form part of this submission. The most significant interventions have been made on the pottery building where various disjointed spaces have been cleverly brought together to form one large light filled venue.
A long rectangular building was separated from outbuildings by courtyards on either side. The new building now encompasses them and brings outbuildings into use as service areas. The boldest move has been to replace most of the flank walls of the rectangular building with a new open colonnade connecting the central space to the adjacent courtyards so creating a large open area. This was effected using precast concrete columns and beams with a new string bow roof structure over the courtyards.
Overall the detail is of a high standard and the conversion is a clever and bold reuse of the existing buildings, giving Holkham Hall another venue of which it can be truly proud.
RIBA East Conservation Award