A three dimensional abstract playfulness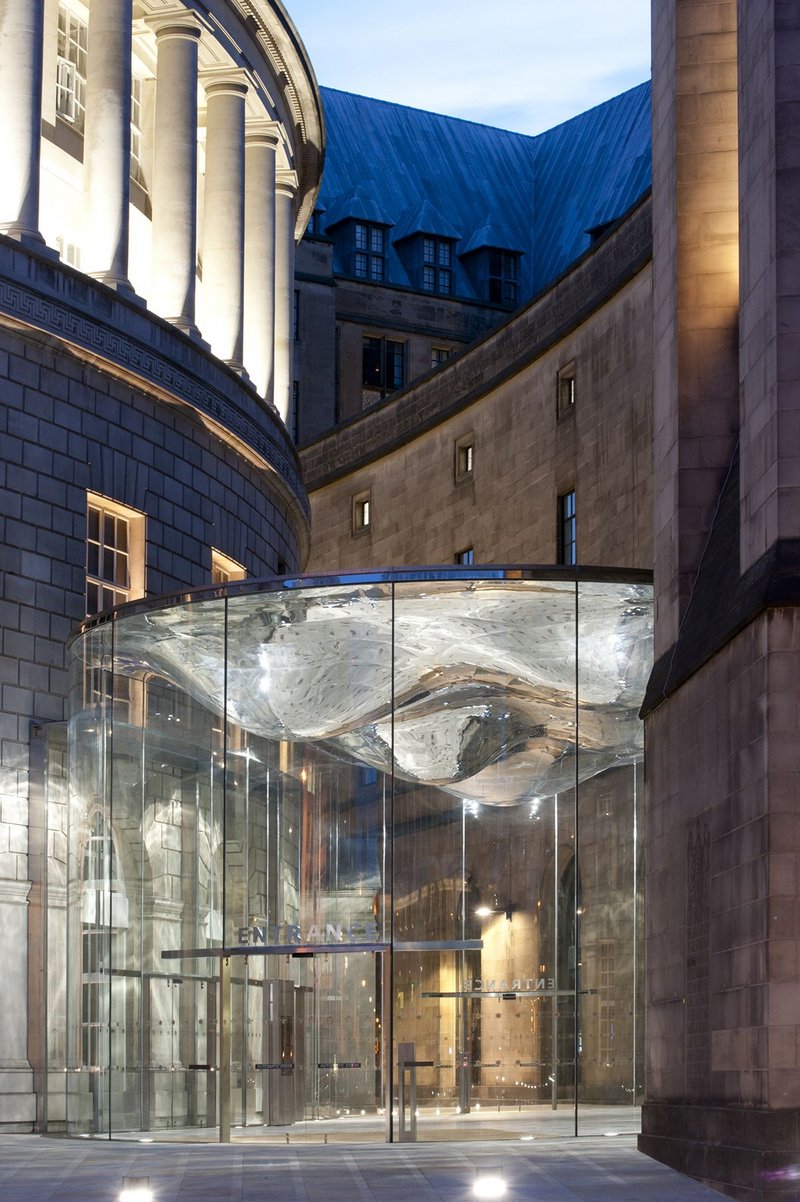 Credit: Jan Chlebik
SimpsonHaugh for Manchester City Council
Contract value: undisclosed
GIA: 155m²
Client of the Year Award – Manchester City Council
Library Walk is a tapering, crescent shaped pedestrian route located between Manchester Central Library and Manchester Town Hall extension, the City Council's administrative offices and customer services centre. It is defined by the relationship between the curving facades of these contrasting grade II* listed buildings.
A glass structure between or adjacent to listed buildings is not a new concept as it is the generally acknowledged 'polite' way to approach such a design challenge. What sets this building apart from some other examples is the quality and rigour of detailing and materials. This is not a lean-to or void filler, but a building (in its own right) that matches the lofty ambitions of its neighbours in an entirely contemporary way – with an approach that reminds Manchester of the cutting edge it was once famous for. The controversy behind the decision to change the 24-hour public route was not a consideration for the RIBA jury – that is now history. It was more concerned with investigating the quality of the building that flowed from that decision and into a design brief.

The unexpected roof volume invites closer inspection that reveals the subtle relationships between the adjacent openings and users of the space – a three dimensional abstract playfulness that is at once architecture and sculpture. Despite the mass of the roof and the lofty nature of the space, it is clear that there is little lasting impact to the fabric of the adjacent buildings; the building could easily be removed in future. The jury felt that the glass and steel structure is a lesson in refinement, and that despite being one space it has a level of design achievement that deserves recognition.
See the other winners of the RIBA Regional Awards 2016 - North West
---