A good example of how excellent design can unlock problems and provide opportunities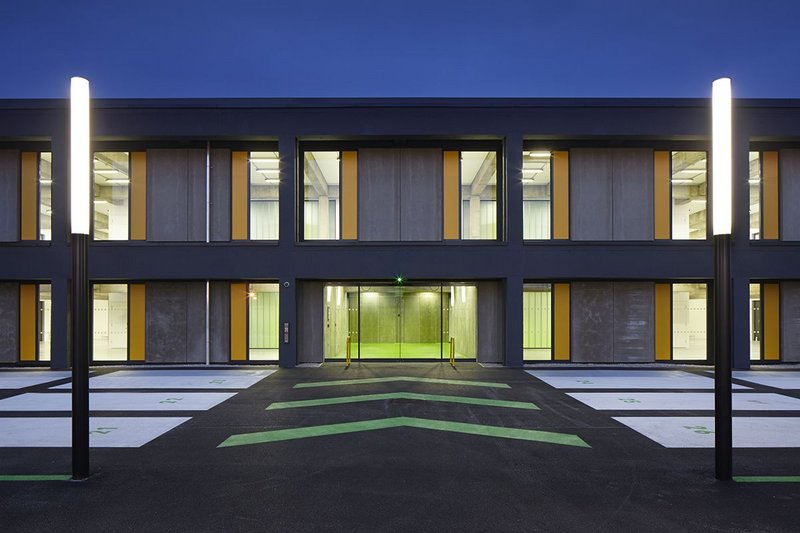 Credit: Jack Hobhouse
Shedkm for Capital & Centric
Contract value: undisclosed
GIA: 1700m²
The Littlewoods Bunker brief called for the conversion of the existing building into a modern office space with good daylighting, natural ventilation and a compact, un-manned landlord area. An essay in blandness that could have been anywhere, the building would normally have been either demolished or clad with cheap materials and some vertical circulation inserted at either end. The client and architect saw the inherent value in the structure however, and their clever transformation of the building is a good example of how excellent design can unlock problems and provide opportunities where none seem to exist.
There is a clear rigour to the planning of the building, with a simplicity that belies a great deal of technical work to achieve a good net to gross ratio through minimal circulation. Despite this, the floorplates do have a level of flexibility that was also a crucial part of the client brief. The building is successful in revealing and harnessing the power of the original, oversized, concrete structure.
The judges felt this deserved an award not just because it represents a different approach to a common brief, but the way it was delivered went beyond superficial treatments and was to a consistent good standard at every scale.
See the other winners of the RIBA Regional Awards 2016 - North West
---