Mobile therapeutic space for prisoner rehabilitation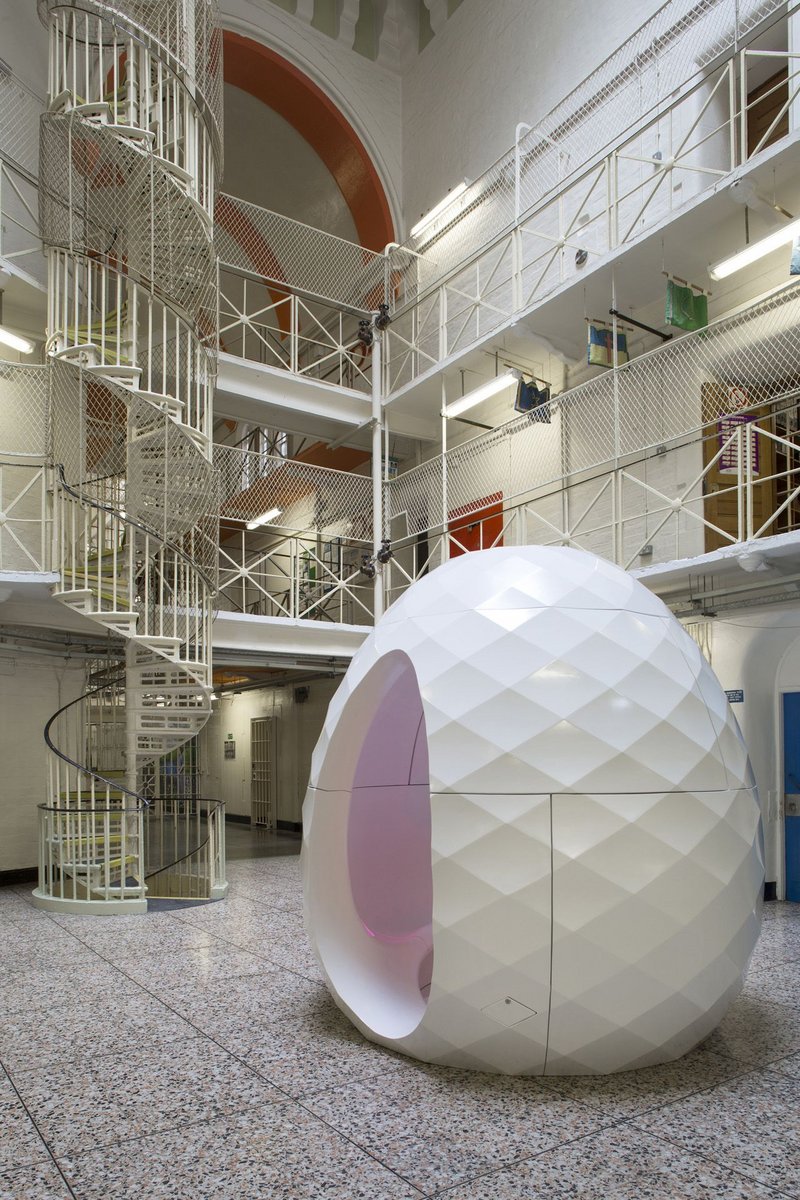 Safe Innovations Ltd (Ex Free Unit Student) for Leeds Community Healthcare NHS Trust
Location: The Therapeutic Healing Environment for Secure Settings, HMP Leeds, West Yorkshire
seedS is a multimedia mobile therapeutic space bringing healthcare closer to prisoners whilst reducing costs to the prison and health services. It provides private space for confidential 1:1's and small group guided sessions of up to four to five people.
Over 70% of the prison population has two or more mental health disorders with men in prison 14 times more likely to have these conditions than men in general. Deaths, assaults, and self-harm have increased significantly resulting in safety levels at their lowest in 10 years. Suicides are 40% higher than five years ago. With less staff, purposeful activity that contributes to rehabilitation and resettlement is also at its lowest level in a decade.
seedS breaks with 200 years of institutional design and create a space that could be deployed anywhere in the prison, allowing a greater number of prisoners to be seen by staff during the working day. The intention is that the design is conducive to healing and at lower operational costs by enabling a wider range of therapies to be planted directly onto the wings where the need is greatest. 'seedS' form is taken from nature, it has a tough outer skin and a smooth internal surface. The eight piece of high-density foam making up seedS can be dismantled and re-assembled in 20 minutes.
seedS was propagated in the CASS Free Unit. It flourished with support of the prison service and governor at HMP Leeds, ensuring the project met security standards. Leeds Community Healthcare NHS Trust (LCH) funded the prototype to increase access to services they provide their prisoner/patients. The team worked with their mental health team and prisoners to make sure the design met all needs and training on the facilities has also been delivered. We are in the process of obtaining funding for a full evaluation.