From derelict to design - rejuvenating the high street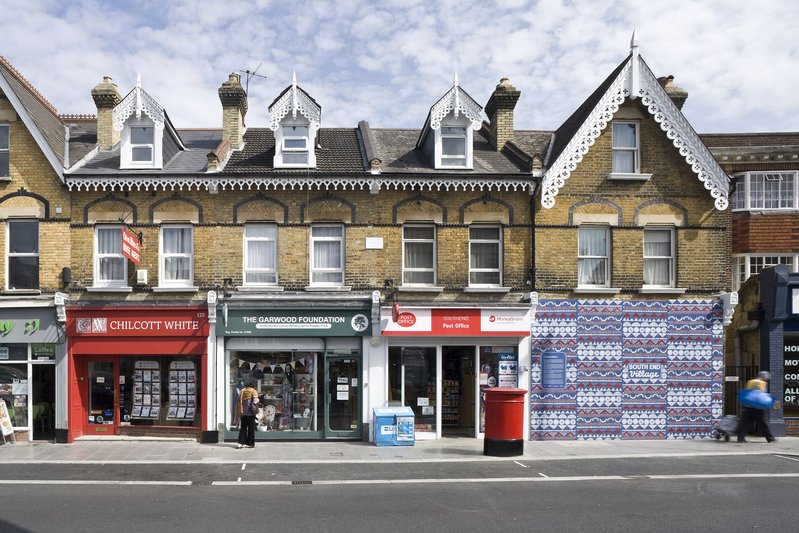 We Made That in collaboration with HASSELL for London Borough of Croydon
Location: South End High Street, Croydon
The £2.8m Croydon South End scheme has transformed the streetscape of a key gateway into central Croydon to create a coherent and welcoming place. Improvements over an area of 14,000m2 have included a range of finely balanced proposals from extended footways and junction re-alignments to focused new public spaces, shopfront upgrades and economic support. A number of distinctive interventions have amplified the area's character and highlighted existing heritage assets. The elements of the delivered scheme combine to make the area more accessible, greener and more prosperous.
The design team's input went beyond physical improvements. Such interventions included a vacant retail unit on the high street being transformed into the 'South End Ideas Shop' by construction students at Croydon College as a focus for community consultation on the project. Over the course of a month, residents of all ages, business owners, community groups and visitors stopped in to share their vision for the street. During the main construction, local young people were also invited to produce screen-printed hoardings for derelict buildings – thereby directly contributing to the visual uplift of the area.
Prior to the project commencement, retail unit vacancy in South End was 16%, and the area was suffering in the aftermath of the 2011 London riots. At project completion, vacancy has reduced to just 5% - significantly below the national average. Multiple new trading licenses have been granted to restaurants offering 'al fresco' dining on the new widened footways. Beyond the building frontage improvements undertaken as part of the scheme, a number of shop owners have begun to make independent improvements to their units. These are all signs that South End's economic performance is improving, and that it has a vibrant and successful future ahead.