The immediate impression is of daylight and airiness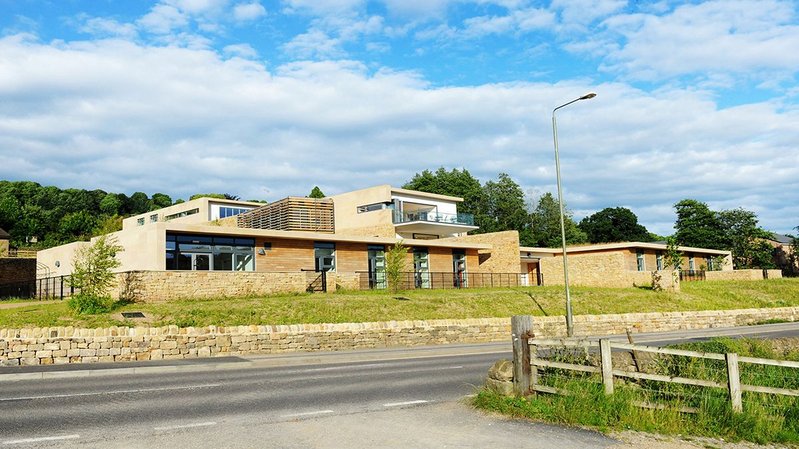 Glancy Nicholls Architects for Derbyshire County Council
Contract value: £9m
GIA: 3,423 m²
Buildings associated with adult care often tend towards a safe institutional 'vernacular' design approach. Meadow View, a new specialist centre for dementia, is different. The architect has a strong track record in this under-cherished type of building, and has brought all its experience to this site on the edge of Matlock, in the Derbyshire Dales.
The design seeks to maximise its aspect from a west-facing hillside, and is arranged as a series of terraced wings stepping up the site. Each contains a cluster of eight specialist bedrooms, all with their own terrace and living areas. The 'public' areas occupy the centre of the complex. With fine views across the valley, the immediate impression is of daylight and airiness.
It is clear that residents, staff and visitors greatly enjoy the building and its relationship to the surrounding countryside.