Jan Kattein Architects for Merton Council, Morden, London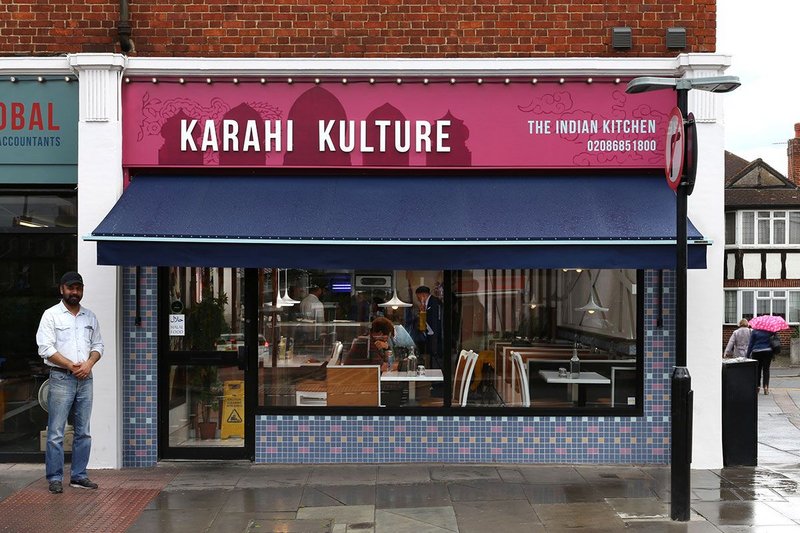 One of the soop fronts at Morden Gateway. Jan Kattein Architects
There is a high street thing at the moment. But this is a particularly good piece of work' – Judge Hugh Pearman
As part of a borough-wide investment programme in its town centres, Merton Council commissioned Jan Kattein Architects to deliver an ambitious town centre regeneration project at one of the key borough gateways.
The project comprised a new borough-wide shopfronts design guide with supplementary planning guidance; conversion of a disused bank premises into an exhibition, event and performance hub and improvements to nearly 40 retail premises including extensive conservation works to Morden Court Parade, the impressive art-deco building that marks the gateway to Morden town centre. Jan Kattein's strategy was to spend the modest £700,000 budget in the places with the most metamorphic impact.
High streets are not just for shopping; they are places of social, cultural and political exchange with myriad activity negotiating every square inch of public space. Two thirds of Londoners live within five minutes' walk of a high street – and their sense of belonging is immutably bound-up with its physical make-up and social disposition.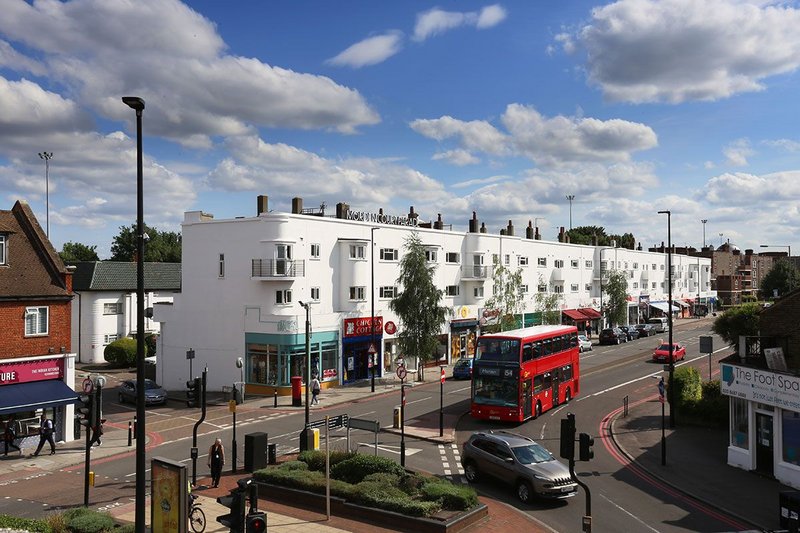 Future Merton, the Council's regeneration initiative, has wide-ranging plans for the borough. The Morden Retail Gateway project sets a precedent for a sustainable approach to urban change, valuing existing built heritage but also existing retailers, residents, long-standing business and pioneering arts organisations. And it is a visual precedent. Its success will lie in careful co-ordination of individual requirements and an urban-scale vision, conservation priorities and contemporary business needs.
---
Credits
Client Merton Council
Architect Jan Kattein Architects
Structural engineer Jampel, Davison & Bell Cuttle
Main contractor Construction
Signage sub-contractor Bellenden Signs