Project Office @ Leeds Beckett University for New Wortley Community Association, New Wortley, Leeds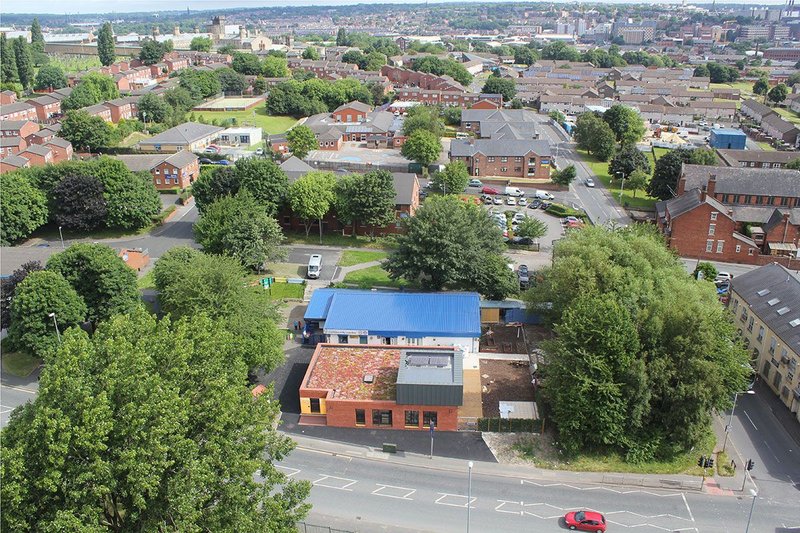 The design process sounds a great opportunity for students and gives a chance to forge relationships with this community' Judge Anna Keay
With no funds for architectural consultancy the client approached Leeds Beckett University's School of Architecture for help with its community centre project. A BA2 student won the 2009 extra-curricular competition producing a visualisation which supported a successful Community Builders Fund application.
BIG Lottery funding of £759,497 was granted in February 2015. Project Office co-ordinated the design team and employed BA3 architectural technology students to help produce the construction drawings. During the construction phase students across several disciplines, from graphics to landscape design, completed elements that were incorporated into the building – as part of their coursework.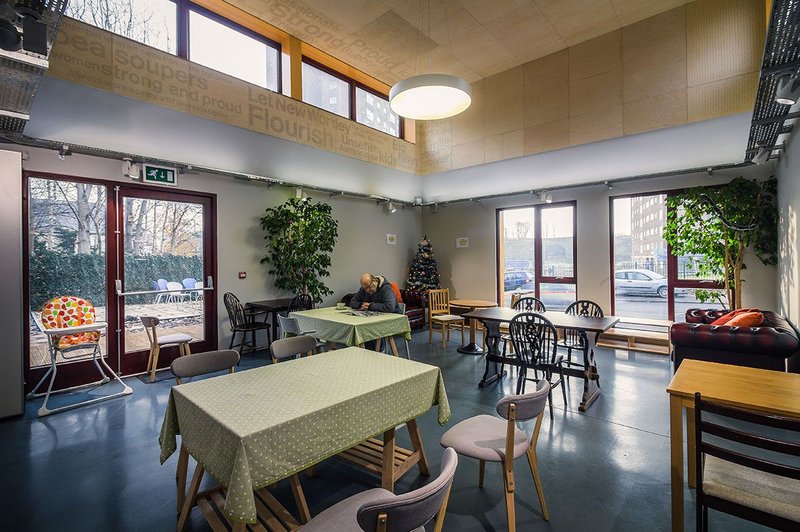 The new building has proved a remarkable catalyst attracting a host of fresh users, volunteers and opportunities. Consequently, the community centre now plays a pivotal role in the city's most disadvantaged community offering drug rehabilitation, job shops, laundrette, charity shop, IT and skills classes, back to work volunteering opportunities, health and wellbeing classes, and much more.
Project Office and NWCA are undertaking an impact assessment of the first year since the building opened. One example is the ex-offenders programme, run by an ex-offender now employed by NWCA, which has dramatically reduced the local reoffending rate. Compared with a 34% national average, of the 150 offenders NWCA worked with in the first year of the scheme, only seven have returned to prison, a reoffending rate of just 5%.
---
Credits
Contractor Dobson Construction
Structural engineer Adept Consulting Engineers
Health & safety consultant AGM Safety
Cost consultant Bernard Williams Associates
Original project manager John Murphy
Services consultant Preston Barber
Landscape construction Volunteers