Owen Williams' building housed a revolutionary approach to wellness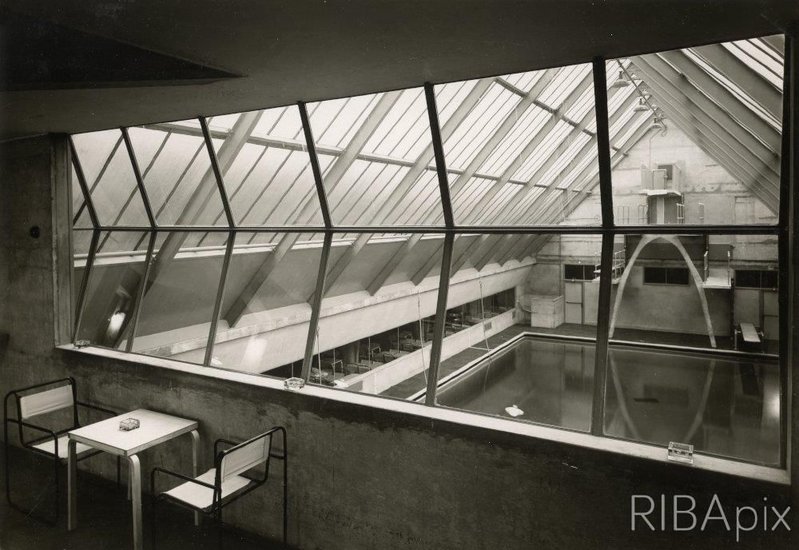 Credit: Dell & Wainwright / RIBA Collections
The Peckham Pioneer Project was an interwar exercise in 'wellness' that anticipated the more conventional programme of Lubetkin's slightly later Finsbury Health Centre. The building, complete with its swimming pool and roof exercise yard, was designed by engineer Owen Williams and shows off his virtuosity in concrete structure while lacking the fine architectural detail of its Finsbury cousin.
Why Williams? Because his expertise – gained in factories and hangars – in long-span construction meant that in Peckham he could produce the opposite of the usual cellular health-consultancy premises. This was really a social and leisure centre with a bit of medical consultancy attached. In these wide, huge-windowed spaces people could see each other and – this was the Big Brother aspect of the project – be observed, and recorded.
It sounds a bit creepy but the progenitors of the Peckham Experiment, as it was also called – husband-and-wife team George Scott Williamson and Innes Hope Pearse – were pioneers. Since 1926, instead of studying the course of disease, they studied healthy people, how their lives developed, how they interacted. Everyone who took part in the experiment – from all classes of society – volunteered to do so and there was huge demand. Hence Williams' purpose-designed building opened in 1935.
It became internationally famous, then the Second World War put a stop to it. Though the project reopened afterwards, it did not suit the new National Health Service to deal in the holistic pursuit of wellness rather than the treatment of illness. The experiment ceased in 1950 though the building lived on. Today, what was built as a public facility is now private apartments.
Enter the awards here
---