Sian Architecture + Design for The Phoenix Garden Trust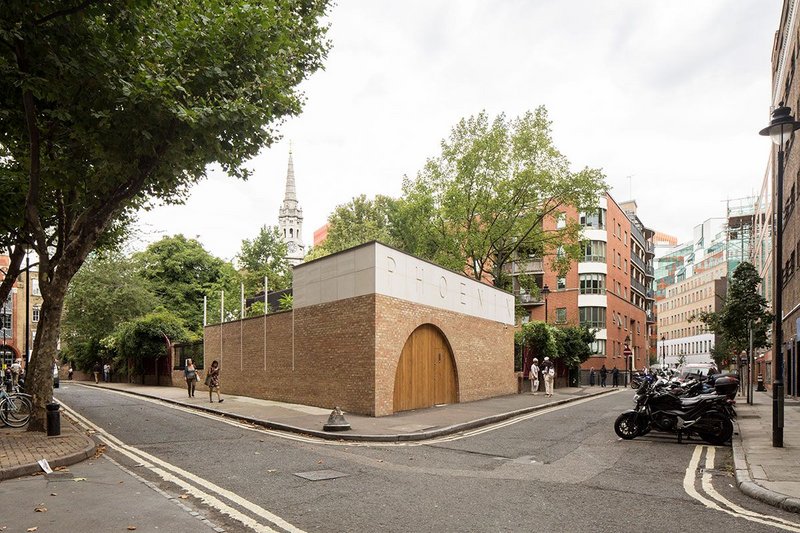 Inside it has a nice garden feel with the brick floor, it's not too white' – Judge Anna Keay
The Phoenix Garden Community Building is one of the only purpose built new build community centres in Covent Garden. It replaces storage sheds and concrete hard-standing on a bomb site that provides a venue for its community gardens. The client also required the new building to act as a beacon of what the garden itself stands for: sustainability, community and, of course, the promotion of free-to-access green spaces in the city.
High quality materials create a robust building, suited to the demands of a busy inner-city location, and to the needs of a client who maintains the garden throughout the year. The concept for the building was that of a 'hidden garden'. Brickwork to match the existing low-garden walls is the primary material used for the external boundary, with an archway to suggest not only an entrance, but also a garden behind. The main facade is celebrated with white limestone lettering which references the nearby St Giles Church.
A green roof increases the planting area of the garden by 90m2. The lower green roof area brings an element of the foliage of the garden to the front of the building. It provides a warm welcome to the visitor and will only become more beautiful and mature as time passes.
The building is available for hire, and can cater for a multitude of events from tea parties, yoga classes, school visits and even marriages. The building is a key inner city community hub, and provides a welcome resting point for any visitor to the garden.
---
Credits
Client The Phoenix Garden Trust
Architect Sian Architecture + Design
Quantity surveyor Robert Martell + Partners
Contractor Orsman Construction
Engineer Carter Clack
Photographer Richard Chivers